The Wisconsin 'Driver of the Month' program provides the Wisconsin Motor Carriers Association and Wisconsin Safety Management council an opportunity to publicly acknowledge our safety conscious drivers.
How does it work? Submitting a nomination is free. We accept driver nominations for the program throughout the year. Monthly selections are made on the basis of the drivers safety record, outstanding service and/or acts of heroism, service to their community and an outstanding performance of daily duties.
Winners are announced quarterly.
Submit you nominations and recognize your drivers!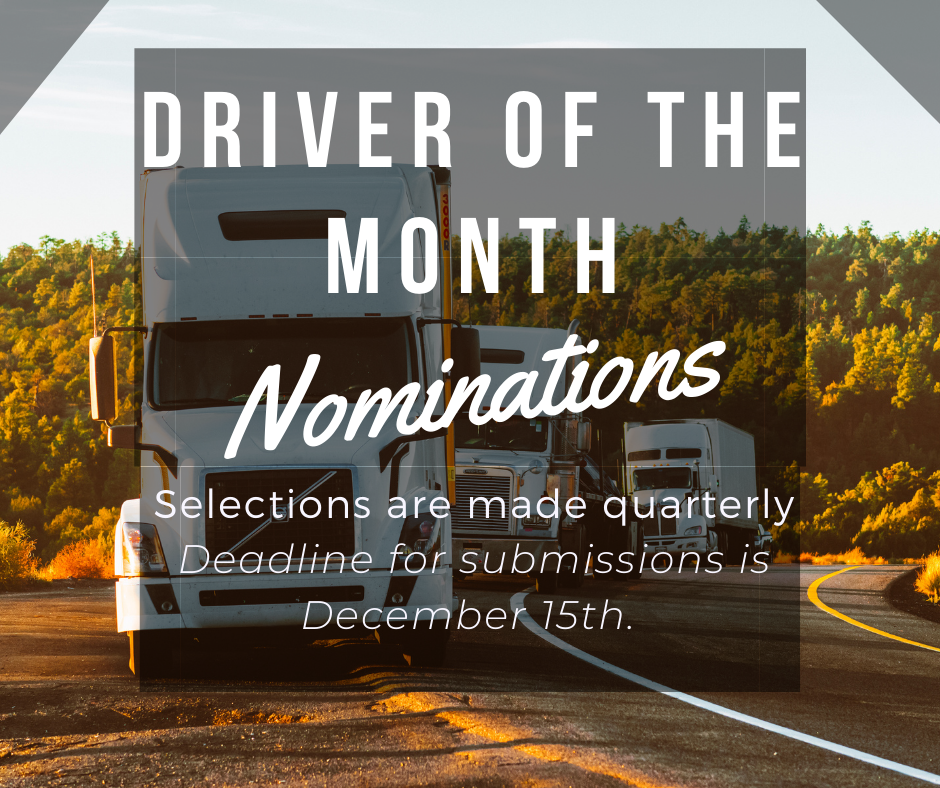 The Driver of the Month/Year Contest is sponsored by the Wisconsin Safety Management Council.
Contest Rules:
1. A driver should be nominated for a record of safe and courteous driving. (Please share any community activities, truck driving championship competition, and heroic or exceptional acts)
2. Only drivers employed by WMCA member companies are eligible.  Only WMCA member company representatives may nominate a driver.
3. All drivers must be domiciled or live in Wisconsin.
4. All drivers must be accident-free for the past year.
5. A copy of the current MVR record must be submitted.
Basis for Recommendation: 
Sponsors Statement
Record of Safe Driving
Truck Driving Championships Participation
Demonstrated Leadership Ability (on or off the job)
Community Activities
Heroic or Exceptional Acts
The more information that is submitted with this form, the easier it is for the committee to make a selection. Thank you.