The Wisconsin Motor Carriers Association is a non-profit trade association representing the interests of truck and transportation owners in the state of Wisconsin. The association has more than 1,300 members, ranging from independent contractors with one truck to companies with thousands of trucks. The WMCA is affiliated with the American Trucking Associations (ATA) in Washington and works with the ATA on federal issues.
Mailing address:
Wisconsin Motor Carriers Association
P.O. Box 44849
Madison, WI 53744-4849
Phone:
(608) 833-8200
Street address:
Wisconsin Motor Carriers Association
562 Grand Canyon Drive.  MAP IT
Madison, WI 53719
FAX:
(608) 833-2875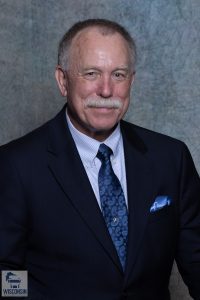 Neal Kedzie – President
Phone ext. 160 – nkedzie@witruck.org
Neal Kedzie was installed as WMCA President on July 1, 2014 following the retirement of long-time President, Tom Howells. Prior to joining the WMCA, Neal was a Republican member of the Wisconsin State Senate, representing the 11th District from 2002-2014. Prior to being elected to the Senate, Neal served three terms in the 43rd District of the Wisconsin State Assembly. He has a business and communications background having formerly worked as Local Relations Representative for Wisconsin Electric Power Company and as Commercial/Industrial Coordinator for Wisconsin Southern Gas Company. He lived in the Town of LaGrange in Walworth County, where he was Town Chair from 1988 to 1998 and Town Board Supervisor from 1987 to 1988 and now resides in the Town of Middleton. Neal earned a B.S. in Communications at the University of Wisconsin, Whitewater and has done Graduate degree work at UW-Whitewater.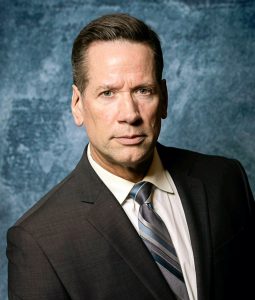 Dan Johnson – Vice President
Phone ext. 170 – djohnson@witruck.org
As WMCA Vice President, Dan handles the managerial operations of the WMCA, including state legislative and regulatory advocacy; association reports; providing industry information and resources to association members; responding to inquiries from members on industry issues or regulations; working directly with the association President and Board of Directors on the management, agenda, policies, and mission of the association as a whole; and, providing administrative services to the Wisconsin Towing Association, Wisconsin Milk Haulers Association, and Wisconsin Motor Coach Association. Prior to joining the WMCA, Dan served 17 years in the Wisconsin State Legislature as a Legislative Assistant, Research Assistant, and Senate Chief of Staff. He received his Bachelor's Degree in Political Science from the University of Wisconsin-Madison.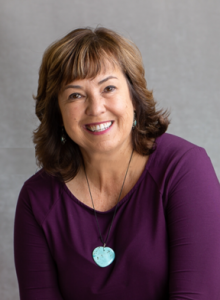 Kim Conradt – Safety Programs Coordinator
Phone ext. 120  kconradt@witruck.org
Kim provides a variety of services to the Association and the Wisconsin Safety Management Council and is responsible for organizing and administering Seminars, Council Meetings, the Driver of the Month/Driver of the Year Program, the annual Fleet Safety Contest, the annual President's Safe Drivers Club Awards Event, the annual Wisconsin Truck Driving Championships, and managing Wisconsin's Road Team.  Kim has been in the transportation industry for 30 years, has her CDL, and was Terminal Manager for JBS Carriers in Green Bay.  In addition, she worked for Martin Trucking and Pegasus Freight Systems and owned her own small trucking company – Badger State – in the 1990's. Kim enjoys volunteering at the Ronald McDonald House, singing with the Madison Symphony, and is a huge Packer and Badger fan.
Michele Teevan – Events & Communications Coordinator

Phone: ext. 140 – mteevan@witruck.org
Michele is responsible for coordinating WMCA's events, social media pages, maintaining website development, producing bi-weekly newsletters and other communication aspects of our association. She recently relocated to the Madison area with her fiancé from Allentown, PA where she worked as the Operations Manager for Cadets Arts & Entertainment which oversaw The Cadets Drum Corps, a non-profit youth performance ensemble. Originally from Harrison, NY, Michele spent 8 years in Boston, MA working professionally as a Stage and Production Manager for Theatre, Opera and Dance. After which she spent 4 years living in San Francisco, CA working for Vanguard Music and Performing Arts and the San Francisco Playhouse. Michele holds a Bachelor of Fine Arts Degree in Stage and Production Management from Emerson College in Boston, MA.