One of the most successful programs sponsored by the Wisconsin Motor Carriers Association has been the Wisconsin Road Team. Since 1988, the team has provided the WMCA with a proactive approach to highway safety and an opportunity to improve the image of the trucking industry in this state.
The Wisconsin Road Team continues to build upon the successful foundation developed by members of the team in previous years. The program has concentrated in the following areas:
Drivers Education Classes – The Road Team makes approximately 205 high school appearances and presentations to about 15,000 students in driver education classes, providing safety tips and explaining how to share the road with large vehicles.
Media & the General Public – Wisconsin's Road Team members have granted numerous interviews with the media and have discussed highway safety and the importance of the trucking industry at a variety of conventions, trade shows and civic organizations.
Safety Forums – Team members have spoken at safety forums, in-service training sessions for government agencies, drivers meetings, and company safety banquets.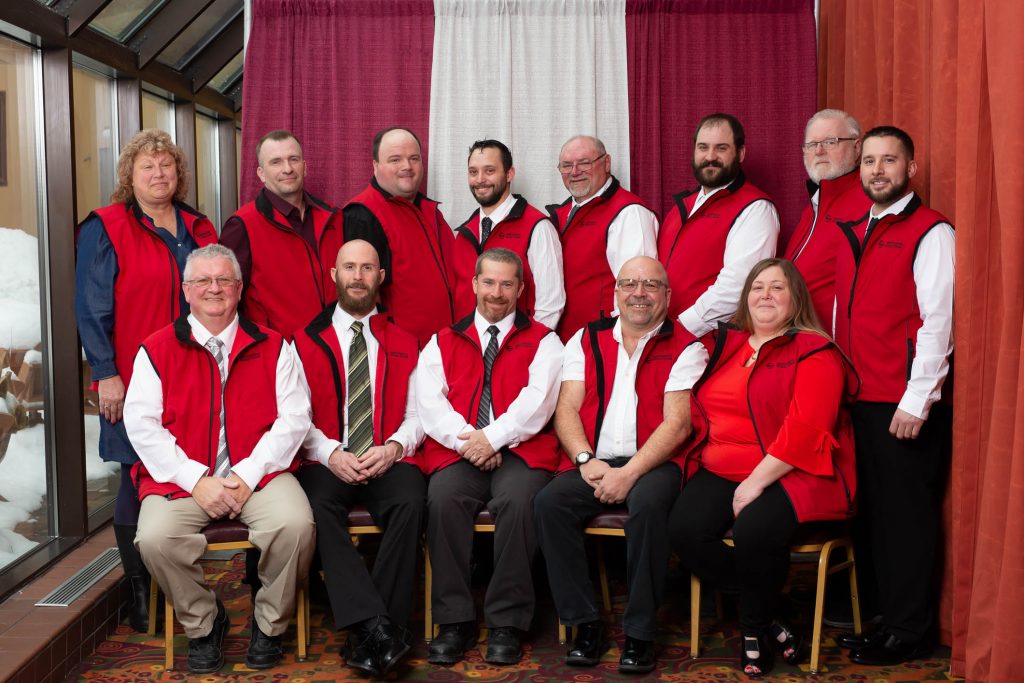 Back row
:
Carmen Anderson
,
America's Service Lines, LLC,
Sean Sneddon,
Skinner Transfer Corp, Brad Johnson, US Special Delivery, Carl Marks, FedEx Freight, Oak Creek;
Kirk Solie
, Walmart Transportation, Menomonie; Charles Cappelle, Contract Transport Service; Wes Radtke, Skinner Transfer Corp, Reedsburg;
Ryan Hollis
, Convenience Transportation
Front row
:
Dan Kudela
,
Walmart Transportation, Menomonie
;
Joe Michaels
,
Convenience Transportation, Jay Manders, Walmart Transportation, Menomonie;
Steve Frey
,
Schneider
;
Christina Martin
,
America's Service Line, LLC,
Not Pictured: Gerald Bartholomew, Walmart Transportation, Beaver Dam; Mark Reiland, Contract Transport Service
Premium Road Team Sponsors
SEEKING PROFESSIONAL DRIVERS
Articulate, safety-conscious drivers
Drivers talk about what they know
About 3-4 times per month
Flexible schedule – Drivers will do assignments in their region of the state. Over-the-Road drivers can be scheduled according to their work schedule either at the beginning or the end of their trip. Our staff will work with the company and driver to make it work for them.
Driver and company know the assignments 3-4 weeks in advance.
For more information contact Kim Conradt, Safety Programs Coordinator ext 120