The WMCA Diamond Club and Diamond Club Plus is comprised of an elite group within the Association that goes above and beyond the standard annual membership rate, garnering special privileges and benefits for joining. The members of the WMCA Diamond Club are: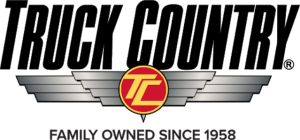 The McCoy Group was founded in 1958 by Robert McCoy in Shullsburg, Wisconsin. Today the company is still family owned and is operated under the leadership of the McCoy family. Corporate offices are located in Dubuque, Iowa.
Truck Country® / Stoops Freightliner-Quality Trailer is the largest Freightliner dealer group in the U.S. today, serving customers at 23 locations in Iowa, Indiana, Ohio, Minnesota, and Wisconsin. For nearly 60 years, Truck Country/Stoops has offered new and used medium and heavy duty trucks, expert service, an extensive parts inventory, and convenient financing options. Our brands include Freightliner, Western Star, Sprinter, Autocar, Wabash, Transcraft, East and Stoughton.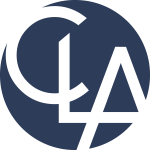 CLA exists to create opportunities for our clients, our people, and our communities through industry-focused wealth advisory, outsourcing, audit, tax, and consulting services. With 7,400 people, 120 U.S. locations and a global affiliation, we promise to know you and help you.
Your business keeps the economy moving, and CLA's Transportation and Logistics team can help keep your organization growing. With decades of transportation and logistics experience, we can add our insight to yours to achieve new heights of success. Subscribe to CLA's Transportation and Logistics Industry Insights blog for timely updates about taxation, accounting, succession planning, and other issues that are unique to the transportation and logistics industry.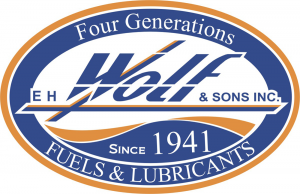 E.H. Wolf & Sons Inc. has been a member of the Wisconsin Motor Carriers Association since 2011, and they are a family run business that has been in operation for the past 79 years providing premium quality fuels and lubricants to a variety of industries. E.H. Wolf & Sons Inc. has a focus on quality products and sustainability to provide services that will consistently exceed their customer's expectations.

At HNI, we work with high-performing companies to DE-RISK their business. Transportation companies that take a DE-RISKING mindset are able to identify the hidden risks in their business so that they can proactively address them – which leads to more control over their insurance, higher performance, and better profitability.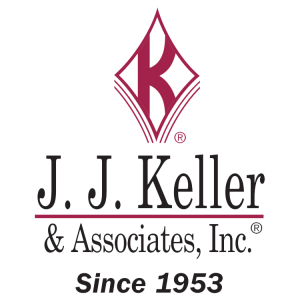 J. J. Keller & Associates, Inc. is a privately-held company that helps businesses, large and small, deal with the complex and constantly evolving regulations that affect their operations every day. Our company ranks as one of the largest employers in Wisconsin's Fox River Valley, employing more than 1,600+ associates and serving more than 500,000 customers, including more than 90% of the Fortune 1000. J. J. Keller's diverse line of solutions includes consulting, online tools, outsourced services, technologies and safety-related products – all designed to keep workplaces, job sites and highways safe and in compliance.
The Kriete Group, formerly known as Milwaukee Mack Sales, Inc., is a group of heavy and medium-duty truck distributorships throughout the state of Wisconsin. Originally founded in 1951, this 3rd generation family-owned organization headquarters in Milwaukee, WI, with Kriete Truck Center locations in Milwaukee, Fond du Lac, Racine, Green Bay and Madison.  Additionally, the Kriete Group includes its own in-house Lease, rental and finance subsidiary,  Maximum Truck Leasing & Rental.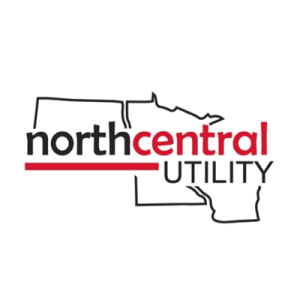 North Central Utility has come a long way since 1976, when we were founded in Madison, Wisconsin. Back then, the entire organization consisted of our two co-founders working out of an office at a truck stop with a single semi to pull our trailers to sales calls. Despite the inauspicious beginning, we quickly stood apart from the crowd.  Our mission at North Central Utility is to Deliver Value to our customers through our Parts, Sales and Service team. We promise to be honest while offering high quality products and superior customer service at any one of our 10 locations.

PrePass® is the leading truck safety bypass and data platform in North America. PrePass allows states to preclear qualified commercial motor carriers to bypass inspection facilities at highway speeds. PrePass offers bypass technology choices, including the PrePass RFID transponder and MOTION™ bypass app. PrePass also provides driver safety ALERTS™, electronic toll payment services, and includes INFORM™ Safety and Tolling software. Nearly 700,000 commercial vehicles from more than 77,000 fleets utilize PrePass services to save time, fuel and money. Founded in 1993, PrePass Safety Alliance is a non-profit public-private partnership established to improve commercial transportation safety and efficiency. Learn more at www.prepass.com.
United Parcel Service, Inc. ("UPS") was founded in 1907 as a private messenger and delivery service in Seattle, Washington. Today, UPS is the world's largest package delivery company, a leader in the U.S. less-than-truckload industry and the premier provider of global supply chain management solutions. UPS delivers packages each business day for 1.6 million shipping customers to 9.9 million receivers ("consignees") in over 220 countries and territories. In 2019, UPS delivered an average of 16.9 million pieces per day worldwide, or a total of 5.5 billion packages.
To learn more about Diamond Club Membership Benefits and how to join, please e-mail WMCA Vice President Dan Johnson at djohnson@witruck.org