January – Danny Tankersley, WEL Companies
De Pere, WI
Danny has a motto "he learns every day" and has over 4 million miles during his 30-year driving career. He's had a passion for trucking ever since his dad got him started and his dad was his mentor. Danny has trained several drivers over his 12 years with WEL Companies, and he continues to be a mentor for any drivers within the organization. He enjoys training drivers and helping them out as they start their new careers, and he never hesitates to help a driver when they are broken down on the side of the road. Danny is a 11-year Safety Driving award winner and 9 years of being invited to WEL Companies' All-Star Banquet. As well as being a 6-year member of the Wisconsin Motor Carrier Associations President Safe Driver Club.
February – Samuel Carson, America's Service Line
Green Bay, WI
Samuel has been a professional truck driver for 29 years, 9 of those years have been with America's Service Line. He has driven a total of 2.5 million miles during his career and has been in the Presidents Safe Driver Club with the Wisconsin Motor Carriers Association for 6 years. Samuel also went on a mission trip with his church to Chile to build a church and has been a trucker buddy for 2 years.
March – Jerry Larsen, Marten Transport
Mondovi, WI
Jerry has been a professional driver for 24 years, 12 of those years have been with Marten Transport. What makes Jerry special and deserving of a Driver of the Month award goes beyond his 1,185,034 safe driving miles. Although that is impressive in itself, Jerry has shown his true colors by helping mentor 27 new drivers so far in 2022. As a Driver Mentor for Marten, Jerry has made himself available to coach new drivers on anything from Omnitrac devices, HOS, Workflow, or company policies. In taking these new drivers under his wing, Jerry has helped drive down the Upper Midwest Regional division turnover at Marten to sub 55%.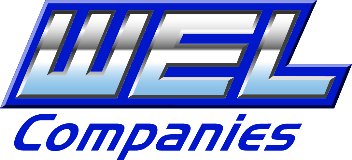 From the 12 Drivers of the Month, one will be selected as the 2023 Driver of the Year. All 12 Drivers of the Month will be honored at the Annual Safety Awards Banquet which will be held on Saturday, March 16th, 2024 at The Osthoff Resort in Elkhart Lake, WI.