Map Unavailable
Date / Time
03/18/2021 - 10:00 am - 12:00 pm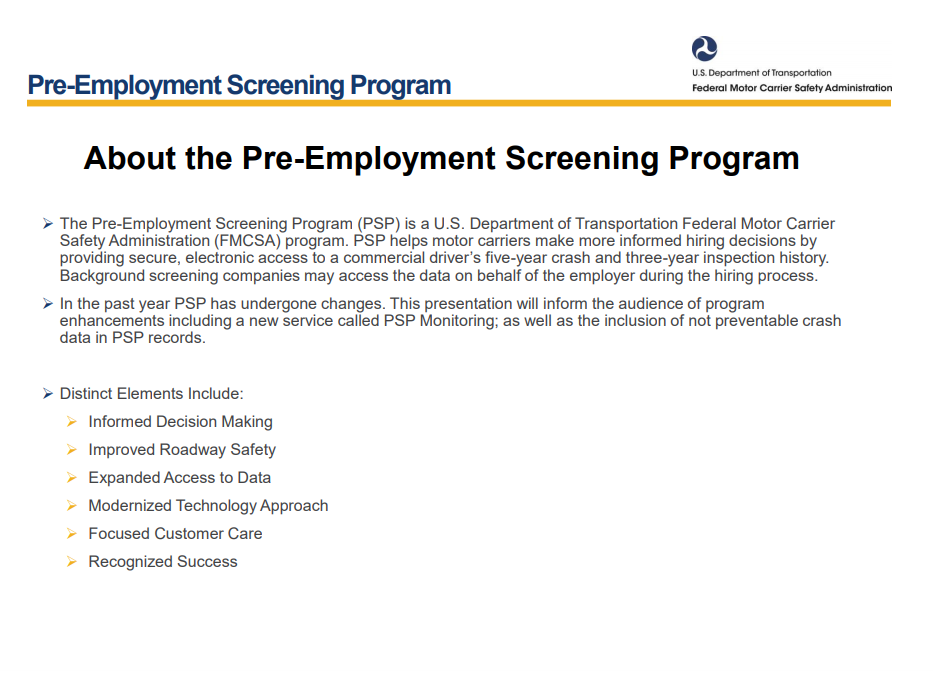 Seminar will begin at 10:00 a.m., CST
Q&A will open after presentation.
Speaker: Yvonne Glover
Yvonne Glover is the Director of Operations and Marketing for NIC Federal, LLC.  She is accountable for the general operations and its partner marketing efforts as part of its federal leadership team.  Ms. Glover acts as an enabler and influencer leading the contract team responsible for developing and managing the Pre-Employment Screening Program (PSP) on behalf of the Federal Motor Carrier Safety Administration (FMCSA).
Prior to joining NIC Federal, Ms. Glover held various leadership roles in the federal industry.  She has significant experience leading teams in the highly-charged DoD environment while working collaboratively across the Services and government agencies.  Ms. Glover is also an experienced speaker who energizes diverse audiences while leading initiatives and synchronizing stakeholders with an optimistic approach to engage and motivate teams.
Ms. Glover earned her MBA from Webster University in Missouri and graduated with her Bachelor of Science in Marketing from Grambling State University in Louisiana.