Map Unavailable
Date / Time
11/11/2021 - 10:00 am - 4:15 pm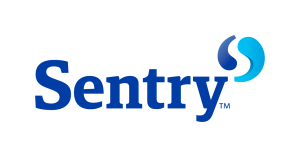 Objective
Attendees will be able to:
Assess their DOT A&D program for compliance with Part 40 & 382

Pre-employment
Random pool and notification
Post-accident procedures and timing

Verify existing A&D policy has required content
Understand responsibilities for existing and new Clearinghouse requirements.
Please note at this seminar (2:15 pm – 4:15 pm) we are going to offer the 2 hour Reasonable Suspicion training for supervisors.  The cost is an additional $25 for anyone who wants to attend.  It fulfills your DOT requirements.  You will be given a certificate.  
Speaker:

Joe Walesewicz, Sabertooth Enterprises
Joe has over 40 years' experience in the transportation industry. Joe is certified as an instructor in Law Enforcement Ethics and Joiner Management principles.
He is a Commercial Vehicle Training Association Certified Master Instructor and was a member of the PTDIA Beta Test Group. He has run Driver Training Schools and worked with trucking companies to establish training, safety and operations procedures.
Joe is currently President of Sabertooth Enterprises, Inc. and is a past Chairman of the Wisconsin Council of Safety Supervisors.
Location: Sentry World
601 Michigan Ave N
Stevens Point, WI 54481
Cost:
Member: $100
Non-Member: $125
*Includes lunch
Optional add-on for supervisors to meet the mandatory DOT requirements: $25
Agenda:
9:15 a.m. – Registration opens
10:00 a.m. – 12:00 p.m. – Seminar begins: Applicability, Definitions, Part 40, Procedures Review.
12:00 p.m. – 12:30 p.m. – Lunch
12:30 p.m. – 1:00 p.m. – Policy
1:15 p.m. – 2:00 p.m. – Clearinghouse
2:15 p.m. – 4:15 p.m. – Supervisory Training / Reasonable Suspicion(This is an optional add-on for supervisors to meet the mandatory DOT requirements. This Training will be held directly after the seminar. $25.00 charge)
4:15 p.m. – Seminar's closing remarks