Map Unavailable
Date / Time
02/13/2020 - 9:00 am - 4:15 pm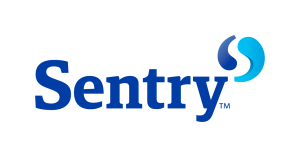 Objective: Attendees will be able to:
Assess their DOT A&D program for compliance with Part 40 & 382

Pre-employment
Random pool and notification
Post-accident procedures and timing

Verify existing A&D policy has required content
Understand responsibilities for existing and new Clearinghouse requirements.
Please note at this seminar (2:15 pm – 4:15 pm) we are going to offer the 2 hour Reasonable Suspicion training for supervisors.  The cost is an additional $25 for anyone who wants to attend.  It fulfills your DOT requirements.  You will be given a certificate.  
Presenters:
Jeff Simon, owner of DOT Safety Plus in Green Bay will be your instructor. Jeff has written and presented national seminars for the last 20 years. By using an excellent practical knowledge of the regulations, the most recent adult learning techniques, and 15 years of operational experience working in the transportation industry, you will get what you came for.
Cost:
Member: $100
Non-Member: $125
*Includes lunch
Optional add-on for supervisors to meet the mandatory DOT requirements: $25
Richard Hablewitz has been a Motor Carrier Investigator with the State Patrol since 2001 with primary duties being Compliance Reviews and New Entrant Safety Audits.  Prior to coming to the State Patrol Richard has held management positions with the Department of Corrections and the University of Wisconsin System. Richard has a Bachelor of Science degree from Marian University.
Agenda:
9:15 a.m. – Registration opens
10:00 a.m. – 12:00 p.m. – Seminar begins: Applicability, Definitions, Part 40, Procedures Review.
12:00 p.m. – 12:30 p.m. – Lunch
12:30 p.m. – 1:00 p.m. – Policy
1:15 p.m. – 2:00 p.m. – Clearinghouse
2:15 p.m. – 4:15 p.m. – Supervisory Training / Reasonable Suspicion(This is an optional add-on for supervisors to meet the mandatory DOT requirements. This Training will be held directly after the seminar. $25.00 charge)
4:15 p.m. – Seminar's closing remarks