Join us for a Classic Stadium Tour at Lambeau Field!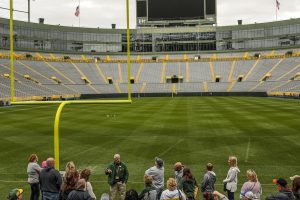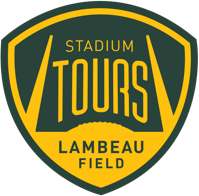 Classic Stadium Tours are an hour-long experience. Guests will get to see one of Lambeau Field's premium seating areas and even go down to field level through the Player's Tunnel. Along the way, they will learn about our historic organization and stadium. The Classic Stadium Tour lasts approximately 60 minutes and is about a 1/2 mile worth of walking.
Group Tours will be offered on September 18th (Day 1 of the Convention).
Tour Time Options:
Exclusive Group Rate: $15.00 per person
You must register for your tour within the main attendee registration form located on our Convention event main page.
If you are unable to attend either of these times, please make your own tour reservations directly with Lambeau field.
Hall of Fame Tours Are Available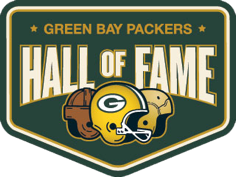 The 15,000-square-foot, two-level Green Bay Packers Hall of Fame is conveniently located on the main floor of the Lambeau Field Atrium, across from 1919 Kitchen & Tap. A tribute to the greatest story in sports, the facility uses technology, enhanced interactive displays and a treasure trove of artifacts to educate and inspire visitors about the rich history of the Packers, as well as the teams of today.
Guests are able to see Packers legends describe historic games in their own words and can scroll through touch screens to click on audio segments and game video clips to tell the team's story. The Hall of Fame also displays trophies from the Packers' 13 world championships, including four Lombardi trophies. The hall's most popular exhibit is a replica of Vince Lombardi's office. The exciting and historical galleries appeal to visitors of all ages.
We are not offering group tours as this is a self-guided tour. Tickets can be purchased the day of at the desk located directly next to the Hall of Fame entrance or on Lambeau's website by clicking here.
Ticket Price: $18.00 per person
You may do your self-guided tour at any time between their normal hours of operation:
Monday – Saturday | 9:00 am – 6:00 pm
Sunday | 10:00 am – 5:00 pm