Map Unavailable
Date / Time
01/20/2022 - 11:00 am - 12:30 pm
Join us for a FMCSA Update!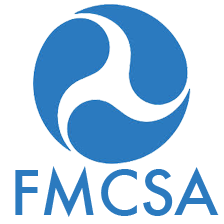 Webinar will cover the following:
FMSCA Overview
Drug & Alcohol Clearinghouse
HOS
ELD Updates
Emergency Declarations
Opportunity for Q&A with FMCSA
Presenter:
Mark Oesterle
Mark became the Division Administrator of the Federal Motor Carrier Safety Administration (FMCSA) Wisconsin Division in 2005. His passion for highway safety comes from more than 28 years in a variety of regulatory and training related positions with FMCSA. He delivers national motor carrier safety program policies, commercial driver's license objectives, and enforcement actions to accomplish the Agency's mission of reducing crashes on America's highways.  Mr. Oesterle led an agency training program which annually trained over 5,000 law enforcement personnel nationwide. He is a recognized professional on motor carrier regulations and the training of law enforcement personnel on safety and hazardous material regulations.
Registration:
$30 WMCA Members
$50 Non-WMCA Members
Location: ZOOM
Instructions and zoom link will be sent to registered attendees by Jan. 19th.
Time: 11:00 a.m.