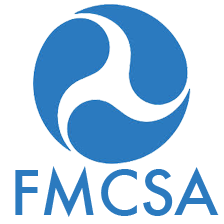 Webinar will cover the following:
FMSCA Overview
Drug & Alcohol Clearinghouse
HOS
ELD Updates
Emergency Declarations
Opportunity for Q&A with FMCSA
Presenter
Craig Hoff, Federal Agent
FMCSA
Craig Hoff has nearly 20 years of experience serving the Department of Transportation (DOT), at both
the Federal and State levels. Craig currently serves as a Federal Agent for the Federal Motor Carrier
Safety Administration (FMCSA) for the past 9 years. Prior to his current position, he served with the
Wisconsin State Patrol as a MCSAP Trooper, stationed in the Southeast Region for 8 years and with the
South Carolina Highway Patrol as a State Trooper for 2 years. He also served 4 years, active duty, as a
non-commissioned officer in the United States Marine Corps. A Wisconsin resident for the past 20 years,
Craig holds a Criminal Justice degree from Coastal Carolina University.
Registration:
$30 WMCA Members
$50 Non-WMCA Members
Location: ZOOM
Instructions and zoom link will be sent to registered attendees by Jan. 18th.
Time: 11:00 a.m.