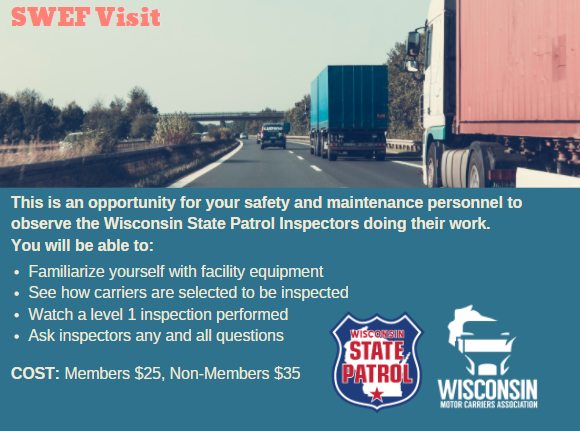 This is an opportunity for your safety and maintenance personnel to observe the Wisconsin State Patrol Inspectors doing their work. You will be able to:
Become familiar with the equipment that the Inspectors have at their facilities.
See how inspectors select carriers to inspect.
Watch inspector doing a level 1 inspection.
Cost: Members – $25     Non-Members – $35    Road Team Captains – Complimentary