Speaker:
Michael L. Atkinson
Editor – Hazardous Materials Transportation
Michael joined J. J. Keller in August 2016, with 21 years of logistics experience in operations, management, hazmat preparation, hazmat inspection, logistics, and material handling. As an Editor in the Transportation Publishing Department of Editorial Resources, he is responsible for developing and updating content for existing materials as well as developing new products and supporting customer solutions.
Michael's primary responsibilities include writing the monthly Hazmat Transportation Report, serving as editor of the Hazardous Materials Compliance Manual, the Hazmat Made Easier handbook, and a number of online products. He also recommends and researches new products and makes revisions to existing products in the transportation line. Michael also provides editorial support to customers by answering their questions on the dangerous goods/hazardous materials regulations.
Before joining J. J. Keller, Michael served over 21 years in the United States Air Force as a Master Sergeant. Michael's previous position in the Air Force was the Logistics Manager for a large-scale training squadron. Throughout most of his time in the Air Force, Michael was a certified hazmat preparer and inspector, shipping hazmat worldwide. While deployed to Afghanistan, Michael served as the Senior Logistics Manager, responsible for ensuring that over $1 billion in hazmat and supplies were distributed appropriately.
Michael earned an associate's degree in Transportation Management from the Community College of the Air Force in Montgomery, AL.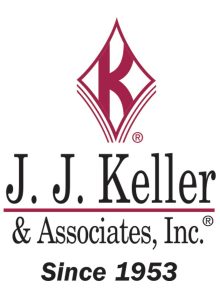 Course Overview:
This one-day seminar is for hazmat shippers, transporters and handlers.  This training should be mandatory for all employees who are involved with transporting hazardous materials. Employers must ensure that each employee is trained initially within 90 days of employment and recertified every 36 months.  We will cover general requirements, hazmat tables, shipping papers, packaging, marking and labeling, placarding, loading, emergency response, HM emergency response and security. Hazmat training, testing and certification are required every 36 months. Each paid attendee will be provided a Hazardous Material Regulation Manual.