Wednesday, September 28th
8:00 a.m. – Golf at Sentry World (Optional)
3:00 p.m. – Registration Opens
6:00 p.m. – Opening Night Reception & Appetizers – Sponsored by SentryWorld and Lakeside International Trucks
7:00 p.m. – Welcome Message from Neal Kedzie, WMCA President
Remarks from Wisconsin State Legislators
Speakers
Senator Pat Testin – WI 24th District
Rep. Nancy Vandemeer – WI 70th District
Mark Osterle – FMCSA Division Administrator
Greg Feary – Scopelitis, Garvin, Light, Hanson & Feary
Larry Oxenham – Asset Protection Seminar
Superintendent Tim Carnahan – Wis DOT
Thursday, September 29th
7:30 a.m. – Breakfast Buffet – Sponsored by Scopelitis, Garvin, Light, Hanson & Feary
Vendor Displays Open from 7:30am to 3:30pm
7:30 a.m. to 7:45 a.m. – Welcome Message from WMCA President Neal Kedzie
7:45 – 8:30 a.m. – SPEAKER: Greg Feary, Scopelitis, Garvin, Light, Hanson & Feary
8:30 a.m. to 9:15 a.m. – SPEAKER: Mark Oesterle, FMCSA Update
9:15 a.m. to 11:00 a.m. – SPEAKER: Larry Oxenham, Asset Protection 
Break and Vendor Visits
12:00 p.m. to 1:00 p.m. – Safety Awards Luncheon – Sponsored by Great West Casualty Company
1:00 p.m. Fleet Safety Awards Presentation
WI State Patrol Superintendent Tim Carnahan
Safety Director of the Year Award
2:30 p.m. – WMCA Annual Business Meeting
4:00 p.m. – WMCA Board of Directors Meeting
4:15 p.m. – WMCA Foundation Board Meeting
4:30 p.m. – WI Safety Management Council Meeting
6:00 p.m. – Chairman's Reception and Dinner – Sponsored by Truck Country, Flash Trucking and Lakeside International Trucks
7:30 p.m. – 2022 Haul of Fame Induction
8:00 p.m. Silent Auction Ends
Closing Remarks by Neal Kedzie, WMCA President
Senator Pat Testin, WI 24th District 
Patrick was born in Madison and raised up north in Marinette. He started working before he could drive, busing tables at a family restaurant for minimum wage. After graduating from high school, Patrick chose to make Stevens Point home when he enrolled at the University of Wisconsin-Stevens Point (UWSP). Despite the busy schedule he kept while on campus, Patrick spent each of his summer, winter, and spring breaks back in Marinette working to pay for his education.
In 2016, the people of Central and Western Wisconsin elected Patrick to the Senate for the 24th District. He beat a long-time, well-funded incumbent Democrat to win back a seat that had not elected a Republican since 1968. Since then, he's fought tirelessly in the Senate to further the values of his constituents. In his 2020 re-election campaign, up against a Democratic opponent with well over $1 million in funding, Patrick won again and increased his margin of victory to nearly 13%. Following this victory, in 2021, he was chosen by his colleagues to serve as Senate President Pro Tempore.
Since 2019, Patrick has chaired the Senate Committee on Health and Human Services. Prior to that, he chaired the Committee on Workforce Development, Military Affairs, and Senior Issues. In his role as chair of these committees, he's introduced and worked to pass dozens of bills to improve access to quality health care, strengthen our workforce, and support our veterans. Every bill Patrick has passed has received support from both sides of the aisle.
Patrick is a member of the Stevens Point Elks Lodge 641 and Ignite Young Professionals, an affiliate network of the Portage County Business Council. He has held management and leadership roles on several national, state, and local political campaigns and is the former Chairman of the Republican Party of Portage County.
Patrick met Hannah, his wife, shortly after graduating from UW- Stevens Point, whom he married in 2017. Hannah works as the Director of Advancement for Pacelli Catholic Schools in Stevens Point. They live in the Town of Hull together with their rescue dogs Reilly and Sage.
Rep. Nancy Vandemeer, WI 70th District 
For the past four decades, Nancy VanderMeer worked to grow her family's small business right here in central Wisconsin. Today, she and her husband Dave live near Tomah on Dave's 5th generation family dairy farm.
Nancy VanderMeer grew up with her parents, George and Millie, instilling within her the values of family, faith, and hard work.  She quickly became a fixture in her father's small town car dealership.
Nancy graduated from the University of Wisconsin at La Crosse in 1988. In 1992 she married her husband, David Hall.  Dave's family operates a dairy farm in Tarr Valley, within the town of Greenfield in northern Monroe County.
Nancy is very active within the Tomah Community. She ran the VanderMeer Motor Company for many years.  She has served on the Board of Directors of the Tomah Chamber of Commerce and the Handi Shop, a community-based organization dedicated to providing safe work for handicapped individuals. She also served on the Executive Board for Tomah Memorial Hospital.
She is on the council at Gloria Dei Lutheran Church. Nancy is also an active member of the American Businesswomen's Association, Beta Sigma Phi Sorority, and the National Rifle Association.
7:45 a.m. – Impact of California AB 5 on the Trucking Industry
Greg Feary – Scopelitis, Garvin, Light, Hanson & Feary
Mr. Feary is President of the national transportation law firm Scopelitis, Garvin, Light, Hanson & Feary and practices in a wide range of transportation areas including independent contractor laws, transportation insurance laws, legislative support and transportation contract matters. He is the Vice Chair of the ATA/NAFC Risk Management & Insurance Advisory Committee and a member of the ATA Insurance Task Force for which he serves as Chairman of the Lawyer's Subcommittee.
He also served as ATA's national transportation insurance law counsel throughout the 1990s. He was a member of the Advisory Board of Purdue University's Center for Transportation Distribution Logistics. Mr. Feary was named to The BTI Client Service All-Stars 2012 and 2016 list and as one of the top 5% of attorneys in Indiana by the Indiana Super Lawyers® peer selection survey. He is also AV Peer Review Rated, Martindale-Hubbell's highest peer recognition for ethical standards and legal ability, and recognized as a "Top Rated Lawyer in Transportation" by Martindale-Hubbell™ and American Lawyer Media.
He was awarded the 2019 International Advisory Experts Award for Transport Law within Indiana by the International Advisory Experts global alliance. In addition, he was named as a 2019 Top Rated Lawyer in the ALM Media Legal Leaders + Martindale-Hubbell AV Preeminent Attorney "Midwest's Top Rated Lawyers" list published in The National Law Journal. Feary currently serves as an Adjunct Professor of Law-Indiana University, Robert H. McKinney School of Law.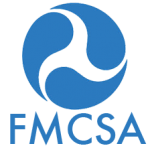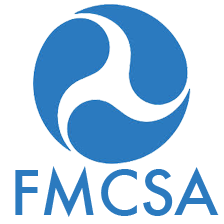 8:30 a.m. – FMCSA Regulatory Update
Mark Oesterle, FMCSA Division Administrator
Mark G. Oesterle became the Division Administrator of the Federal Motor Carrier Safety Administration (FMCSA) Wisconsin Division on September 4, 2005. His passion for highway safety comes from more than 28 years in a variety of regulatory and training related positions with FMCSA.  
As Division Administrator, Mr. Oesterle is responsible for providing leadership over administration and operations of FMCSA programs within Wisconsin. His office partners with the Wisconsin Department of Transportation and Wisconsin State Patrol in delivery of national motor carrier safety program policies, commercial driver's license objectives, enforcement actions to accomplish the Agency's mission of reducing crashes on America's highways.   
As Team Leader of the FMCSA National Training Center, Washington, DC from 1998 – 2005, Mr. Oesterle led an agency training program which annually trained over 5,000 law enforcement personnel nationwide. He is a recognized professional on motor carrier regulations and the training of law enforcement personnel on safety and hazardous material regulations.  
Prior to his appointment as State Training Coordinator, Mr. Oesterle served 8 years as a Safety Investigator in the FMCSA Minnesota Division. He was responsible for conducting compliance reviews and investigations on Minnesota motor carrier operations.  
 He is married to Pam, his wife of more than 30 years.  They have 2 children.
9:30am – Asset Protection Seminar
Larry Oxenham, Author & Senior Advisor American Society for Asset Protection
Larry is one of America's top asset protection experts, having helped thousands of professionals achieve financial peace of mind by teaching them how to properly structure their assets for lawsuit protection and tax reduction. He has authored and co-authored several articles and books on the subject including The Asset Protection Bible and How to Achieve Financial Peace of Mind through Asset Protection. His career has been credited with helping thousands of people save millions of dollars. Larry Oxenham is a nationally recognized speaker who has trained thousands of professionals at hundreds of conventions, conferences and seminars across the country.
Seminar Overview
Objectives:
1) Structure assets for lawsuit protection and prevention.
2) Minimize taxes.
3) Create successful estate and business succession plan.
Discover the tools you can use to become invincible to lawsuits, save thousands in taxes, and achieve financial peace of mind. By the end of the presentation you will know how to:
1) Protect 100% of your assets from lawsuits. You will learn how to make yourself so unattractive to a
plaintiff attorney that they will never pursue a lawsuit against you.
2) Save thousands of dollars each year in taxes. You will learn five tax reduction strategies most people fail
to utilize, which could save you more than $10,000 each year in taxes.
3) Avoid probate and eliminate all estate taxes. You will be taken through a checklist of items that are
important to every estate and business succession plan. You will learn what you should be doing now to
prepare for successful business and estate secession.
12:00pm – Superintendent Tim Carnahan, Wisc. State Patrol
Superintendent Tim Carnahan was appointed in July. He became the Deputy Superintendent of the Division of State Patrol effective March 1, 2020. Superintendent Carnahan has nearly 32 years of State Patrol experience – serving as an inspector in the Southeast Region, trooper in the Northeast Region, sergeant in the Southwest Region, a lieutenant at Central Headquarters and in the North Central Region and as a commander in both the North Central and Southeast regions. Carnahan holds a Bachelor of Arts degree in Psychology from UW-Milwaukee and a Certificate of Graduate Studies from the University of Virginia. He is also a graduate of the Northwestern University Traffic Institute – School of Police Staff and Command as well as the Federal Bureau of Investigation National Academy. Carnahan served 10 years in the US Army Reserve and Wisconsin National Guard.