CONGRATULATIONS TO ALL SAFE DRIVER CLUB MEMBERS!  
The drivers listed below are officially members of the 2019 President's Safe Driver Club – nearly 1,400 this year!
New this year, we have added a special category: LEGACY Drivers.  The drivers in this elite group have achieved more than 20 years of safe driving and will be recognized now and in subsequent years as LEGACY drivers!
If you believe a driver who is not listed here should be eligible, please contact our Safety Programs Coordinator Kim Conradt at kconradt@witruck.org
CONGRATULATIONS LEGACY DRIVERS!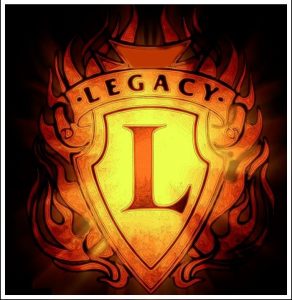 The drivers listed here have reached an elite status within the President's Safe Drivers Club and are recognized as LEGACY Drivers.  Any driver with more than 20 years of personal and professional safe driving is listed in this category.  Well done!
| | | |
| --- | --- | --- |
| COMPANY | DRIVER | YEARS |
| | | |
| NM Transfer | Chris Bordeaux | 23 |
| Blain Supply | DuWayne Pepper | 22 |
| Johnsonville Trucking | Kirk Phillips | 22 |
| NM Transfer | Richard Ham | 22 |
| NM Transfer | Steve Stark | 22 |
| NM Transfer | Timothy Lambie | 21 |
| NM Transfer | Rod Peterman | 21 |
| NM Transfer | Larry Schuettpelz | 21 |
ALL CLUB MEMBERS (LISTED ALPHABETICALLY BY COMPANY NAME)
| | | |
| --- | --- | --- |
| Company | Driver Name | Years |
| | | |
| Aim Transfer & Storage | Palati Aliifua | 1 |
| Aim Transfer & Storage | Lawrence Gibes | 1 |
| Aim Transfer & Storage | Edwin Martinez | 1 |
| Aim Transfer & Storage | Gerald Szemborski | 1 |
| Aim Transfer & Storage | Glenn Peronto | 2 |
| Aim Transfer & Storage | William Ramos | 2 |
| Aim Transfer & Storage | Cornelius Sullivan | 2 |
| Aim Transfer & Storage | Donald Trew | 2 |
| Aim Transfer & Storage | Anthony Barrett | 2 |
| Aim Transfer & Storage | Kerwin Etchin | 2 |
| Aim Transfer & Storage | Leslie Ford | 2 |
| Aim Transfer & Storage | Jeremy Fugarino | 2 |
| Aim Transfer & Storage | Malzim Ismani | 2 |
| Aim Transfer & Storage | David Waukau | 3 |
| Aim Transfer & Storage | Donald Ficht | 3 |
| Aim Transfer & Storage | Gregg Grabowski | 3 |
| Aim Transfer & Storage | Scott Grabowski | 3 |
| Aim Transfer & Storage | James Parker | 3 |
| Aim Transfer & Storage | Wayne Modjeski | 4 |
| Aim Transfer & Storage | Robert Dupas | 4 |
| Aim Transfer & Storage | Robert Hanies | 4 |
| Aim Transfer & Storage | Thomas Kroon | 4 |
| Aim Transfer & Storage | Kenneth Zidar | 5 |
| Aim Transfer & Storage | Scott Blazina | 5 |
| Aim Transfer & Storage | Kevin Holcomb | 5 |
| Aim Transfer & Storage | John Seeger | 6 |
| Aim Transfer & Storage | Scott Trisco | 6 |
| Aim Transfer & Storage | Raymond Wilcheck | 6 |
| Aim Transfer & Storage | Shawn Winkler | 6 |
| Aim Transfer & Storage | Timothy Becker | 6 |
| | | |
| All-Ways Transit | Mark Revoir | 1 |
| All-Ways Transit | Bryan Walther | 1 |
| All-Ways Transit | James Betley | 3 |
| All-Ways Transit | Daniel Schmitt | 4 |
| All-Ways Transit | Jeremy Cooper | 13 |
| All-Ways Transit | Jeff Sirvas | 13 |
| | | |
| America's Service Line | Roger Alderman | 1 |
| America's Service Line | Darwin Allord | 1 |
| America's Service Line | Andrey Banyuk | 1 |
| America's Service Line | Lance Bickham | 1 |
| America's Service Line | William Butler | 1 |
| America's Service Line | Antonia (Wayne) Coffey | 1 |
| America's Service Line | Brian Fronek | 1 |
| America's Service Line | John Grier | 1 |
| America's Service Line | Kelly Johnson | 1 |
| America's Service Line | Jill Kirchner | 1 |
| America's Service Line | Anton Kitzman | 1 |
| America's Service Line | Alan Knoll | 1 |
| America's Service Line | Charles Land | 1 |
| America's Service Line | Donald Meinen | 1 |
| America's Service Line | Jason Merritt | 1 |
| America's Service Line | Donald Padgett | 1 |
| America's Service Line | Michael Pommerville | 1 |
| America's Service Line | Michael Rudie | 1 |
| America's Service Line | Darnell Scott | 1 |
| America's Service Line | Francisco Valentine | 1 |
| America's Service Line | Wilfredo Vargas | 1 |
| America's Service Line | Elizabeth Williams | 1 |
| America's Service Line | Kevin Wilson | 1 |
| America's Service Line | Luis Castro | 1 |
| America's Service Line | Steven Mueller | 2 |
| America's Service Line | Kenneth Dunn | 2 |
| America's Service Line | Kenneth Heavlow | 2 |
| America's Service Line | Patrica Jones | 2 |
| America's Service Line | Kevin Michael | 2 |
| America's Service Line | Robert Schaefer | 2 |
| America's Service Line | Daniel Whitting | 2 |
| America's Service Line | Luis Castro, Jr. | 3 |
| America's Service Line | Yvanda (Sue) Brown | 3 |
| America's Service Line | Christopher DeRoche | 3 |
| America's Service Line | Ford Johnson | 3 |
| America's Service Line | Christopher Kurasz | 3 |
| America's Service Line | Paul Van Gheem | 3 |
| | | |
| AWF Express | James Busko | 2 |
| AWF Express | Stephan den Otter | 2 |
| AWF Express | Joey Hoffman | 2 |
| AWF Express | Douglas Kasprak | 2 |
| AWF Express | Brian Schroder | 2 |
| | | |
| Birchwood Transport | Cedric Coleman | 2 |
| Birchwood Transport | Don Baltic | 2 |
| Birchwood Transport | Jeremiah Rivers | 2 |
| Birchwood Transport | Ronald Byrd | 3 |
| Birchwood Transport | Cedric Scott | 4 |
| Birchwood Transport | Daniel Felker | 4 |
| Birchwood Transport | Dennis Harris | 5 |
| Birchwood Transport | Peter Vandinter | 5 |
| Birchwood Transport | Roman Mesko | 7 |
| Birchwood Transport | Michael Jackson Sr. | 8 |
| Birchwood Transport | Arthur William | 10 |
| Birchwood Transport | Michael Curtain | 11 |
| Birchwood Transport | Arthur Nosal | 12 |
| Birchwood Transport | James Mckirchy | 12 |
| Birchwood Transport | Randall Tilot | 15 |
| | | |
| Blain Supply | Gary Barnes | 1 |
| Blain Supply | Lyle Phillips | 4 |
| Blain Supply | Joseph Sapp | 8 |
| Blain Supply | Michael Miatke | 19 |
| Blain Supply | DuWayne Pepper | 23 |
| | | |
| Brakebush Transportation | Dale Kipfer | 2 |
| Brakebush Transportation | Raymond Lawson | 3 |
| Brakebush Transportation | Steven Moritz | 9 |
| Brakebush Transportation | Allan Ratzel | 9 |
| Brakebush Transportation | Jason Duffy | 15 |
| Brakebush Transportation | Mark Ida | 20 |
| Brakebush Transportation | Jeffery Putskey | 20 |
| | | |
| Contract Transport Services | Bernie Bolzenthal | 14 |
| Contract Transport Services | Kin Flinchum | 14 |
| Contract Transport Services | Glenn LeFevre | 10 |
| Contract Transport Services | Greg Magsam | 10 |
| Contract Transport Services | Steve Borlen | 7 |
| Contract Transport Services | Brad VanDrisse | 6 |
| Contract Transport Services | Dan Bathke | 5 |
| Contract Transport Services | Joe Dolderer | 5 |
| Contract Transport Services | Brian Wagner | 4 |
| Contract Transport Services | Norbert Exferd | 4 |
| Contract Transport Services | Vladimir Bondar | 3 |
| Contract Transport Services | Steve Agamaite | 3 |
| Contract Transport Services | Pat Tilly | 3 |
| Contract Transport Services | Rick Ruehle | 3 |
| Contract Transport Services | Bob Wautlet | 2 |
| Contract Transport Services | Norhing Lopez Lara | 2 |
| Contract Transport Services | Wayne Kriegel | 2 |
| Contract Transport Services | Jamie Gavin | 2 |
| Contract Transport Services | Dennis Burns | 1 |
| Contract Transport Services | Mark Femling | 1 |
| | | |
| D&G Transportation, Inc. | Conrad Ganski | 1 |
| D&G Transportation, Inc. | Robert Ganski | 1 |
| D&G Transportation, Inc. | Barry Kaliebe | 1 |
| D&G Transportation, Inc. | Wayne Kolb | 1 |
| D&G Transportation, Inc. | LeMyra Price | 1 |
| D&G Transportation, Inc. | Terry Price | 1 |
| D&G Transportation, Inc. | Anthony Raspiller | 1 |
| D&G Transportation, Inc. | Brian Ganski | 2 |
| D&G Transportation, Inc. | James Ganski | 2 |
| D&G Transportation, Inc. | Marty Prahl | 2 |
| D&G Transportation, Inc. | David Strack | 2 |
| D&G Transportation, Inc. | Ross Deming | 3 |
| D&G Transportation, Inc. | James Jordan | 3 |
| D&G Transportation, Inc. | Wayne Rettig | 3 |
| D&G Transportation, Inc. | Todd Altmeyer | 4 |
| D&G Transportation, Inc. | Lucian Bunas | 4 |
| D&G Transportation, Inc. | Jason Cherek | 4 |
| D&G Transportation, Inc. | Troney Jefferson | 4 |
| D&G Transportation, Inc. | Gerald Stemper | 4 |
| D&G Transportation, Inc. | Allen Tucker | 5 |
| D&G Transportation, Inc. | Dale Gerberding | 6 |
| D&G Transportation, Inc. | Marvin Meyer | 6 |
| D&G Transportation, Inc. | Vickie Meyer | 6 |
| D&G Transportation, Inc. | Ken Seehawer | 6 |
| D&G Transportation, Inc. | Gary Dahlen | 7 |
| D&G Transportation, Inc. | Randy Denny | 7 |
| D&G Transportation, Inc. | Wayne Hanks | 8 |
| D&G Transportation, Inc. | David Farbo | 9 |
| D&G Transportation, Inc. | Greg Johnson | 9 |
| D&G Transportation, Inc. | William Gerberding | 10 |
| D&G Transportation, Inc. | Davey Kirchner | 11 |
| D&G Transportation, Inc. | Patrick Sullivan | 11 |
| D&G Transportation, Inc. | Dennis Beauleau | 12 |
| D&G Transportation, Inc. | Mark Cherek | 12 |
| D&G Transportation, Inc. | Floyd (Butch) Peek | 2 |
| Dennis R. Hilker Trucking | Ronald Zimmerman | 1 |
| Dennis R. Hilker Trucking | Matthew Gentele | 4 |
| Dennis R. Hilker Trucking | Daniel Flease | 7 |
| | | |
| Diamond Transportation System | Alan Turk | 17 |
| Diamond Transportation System | Greg St. Martin | 1 |
| Duplainville Transport | Randy Cvikel | 1 |
| Duplainville Transport | Jason Hughes | 1 |
| Duplainville Transport | Donald Kellough | 1 |
| Duplainville Transport | Richard Krohn | 1 |
| Duplainville Transport | Julian Mackey | 1 |
| Duplainville Transport | Benjamin Zanon | 1 |
| Duplainville Transport | Erica Hutchinson | 2 |
| Duplainville Transport | Robert Cook | 4 |
| Duplainville Transport | Gregory Dettman | 4 |
| Duplainville Transport | Richard Piantino | 4 |
| Duplainville Transport | James Poedtke | 5 |
| Duplainville Transport | Art Boardman | 6 |
| Duplainville Transport | Charanjeev Dhillon | 7 |
| Duplainville Transport | Wayne Penn | 7 |
| Duplainville Transport | Michael Talley | 7 |
| Duplainville Transport | Perry Koffke | 10 |
| Duplainville Transport | Kevin Sullivan | 10 |
| Duplainville Transport | Joseph Collins | 11 |
| Duplainville Transport | David Hoff | 11 |
| Duplainville Transport | Kenneth Jenz | 11 |
| Duplainville Transport | James Poe | 12 |
| Duplainville Transport | George Fouts | 13 |
| Duplainville Transport | David Smith | 15 |
| Duplainville Transport | David Henke | 17 |
| Duplainville Transport | Philip Hegarty | 9 |
| | | |
| Elite Carriers | Kathleen Littlefield | 1 |
| Elite Carriers | Joseph Pavlovich | 1 |
| Elite Carriers | Douglas Elton | 1 |
| Elite Carriers | David Villiard | 2 |
| Elite Carriers | Doug Kunze | 3 |
| Elite Carriers | Nathan Arndt | 3 |
| Elite Carriers | Jeffrey Stencil | 4 |
| Elite Carriers | Shawn Leslie | 4 |
| Elite Carriers | Bernard Bergman | 9 |
| | | |
| Fairway Transit | Greg Morris | 2 |
| Fairway Transit | Dan Wrench | 3 |
| Fairway Transit | Mel Dawson | 3 |
| Fairway Transit | Jimmie Trail | 4 |
| Fairway Transit | Mel Miller | 5 |
| Fairway Transit | Chuck Jakobi | 6 |
| Fairway Transit | David DeBrozzo | 6 |
| Fairway Transit | Mark Faust | 6 |
| Fairway Transit | Russ Bichanich | 7 |
| Fairway Transit | Mike Anton | 8 |
| Fairway Transit | Joe Wrench | 8 |
| Fairway Transit | Carl Rabenhorst | 9 |
| Fairway Transit | Pat Nienhaus | 9 |
| Fairway Transit | Dan Behlman | 10 |
| Fairway Transit | Bob Dascenzo | 11 |
| Fairway Transit | Matt Moots | 13 |
| Fairway Transit | James Ninedorf | 14 |
| Fairway Transit | Kurt Krahn | 14 |
| Fairway Transit | Chris Byrne | 14 |
| | | |
| FedEx Express | Brian Shultis | 5 |
| FedEx Express | James  Papageorge | 11 |
| FedEx Express | Jim Burmesch | 12 |
| FedEx Express | Brent Glasenapp | 15 |
| FedEx Express | Todd Hoenisch | 1 |
| FedEx Express | Brian Goss | 1 |
| FedEx Express | Misty Campbell | 1 |
| FedEx Express | Roger Pasch | 1 |
| FedEx Express | Carol Kuchera | 1 |
| | | |
| FLASH Trucking | David Brown | 1 |
| FLASH Trucking | Steve Feavel | 1 |
| FLASH Trucking | Dean Krause | 1 |
| FLASH Trucking | Steve Mcewen | 1 |
| FLASH Trucking | Nicholas Sears | 1 |
| FLASH Trucking | Ronald Davidson. Jr. | 2 |
| FLASH Trucking | Gerard Montgomery | 2 |
| FLASH Trucking | Curtis Zabel | 3 |
| FLASH Trucking | Marvin Spruce | 10 |
| FLASH Trucking | Brian McConnell | 13 |
| FLASH Trucking | Dave Kasubaski | 16 |
| FLASH Trucking | Dan Tegan | 17 |
| | | |
| General Pet Supply | Heath Denikas | 2 |
| General Pet Supply | Reginald Haynes | 2 |
| General Pet Supply | Robert Machajewski | 2 |
| General Pet Supply | Andre Poventud | 2 |
| General Pet Supply | Jeffrey Murray | 2 |
| General Pet Supply | Lawrence Ready | 3 |
| General Pet Supply | Paul Kosidowski | 4 |
| General Pet Supply | Joseph Morinelli | 12 |
| General Pet Supply | Kevin Spann | 14 |
| | | |
| Hanke Trucking | David Miller | 1 |
| Hanke Trucking | Thomas Hafemeister | 2 |
| Hanke Trucking | Steven Skalstad | 2 |
| Hanke Trucking | Aaron Brandt | 4 |
| Hanke Trucking | Allen Thompson | 7 |
| Hanke Trucking | Steven Sill | 8 |
| Hanke Trucking | Gary Myers | 8 |
| Hanke Trucking | Frank Becker | 10 |
| | | |
| JBT Service | Jacob Dietz | 1 |
| JBT Service | Kevin Greiling | 1 |
| JBT Service | Scott Jenquin | 1 |
| JBT Service | Kennedy Hannah | 2 |
| JBT Service | Dean White | 2 |
| JBT Service | Gary Beck | 6 |
| JBT Service | Dave Jubert | 6 |
| JBT Service | John Skalsky | 6 |
| | | |
| Jeff Foster Trucking | Bruce Lavaliere | 1 |
| Jeff Foster Trucking | Peter Dove | 2 |
| Jeff Foster Trucking | Michael Gobin | 2 |
| Jeff Foster Trucking | Paul Knoop | 2 |
| Jeff Foster Trucking | Michael Pakula | 2 |
| Jeff Foster Trucking | James Parmeter | 2 |
| Jeff Foster Trucking | Lori Peterson | 2 |
| Jeff Foster Trucking | John Remick | 2 |
| Jeff Foster Trucking | Dean Streblow | 2 |
| Jeff Foster Trucking | Larry Jaenke | 3 |
| Jeff Foster Trucking | Patrick Larson | 3 |
| Jeff Foster Trucking | Steven Luke | 3 |
| Jeff Foster Trucking | Timothy Miller | 3 |
| Jeff Foster Trucking | Keith Opland | 3 |
| Jeff Foster Trucking | Dennis Ross | 3 |
| Jeff Foster Trucking | Ronald Schelin | 3 |
| Jeff Foster Trucking | John Szaroletta | 3 |
| Jeff Foster Trucking | Jimmy Faidley | 4 |
| Jeff Foster Trucking | David Grew | 4 |
| Jeff Foster Trucking | Lawrence LaPlante | 4 |
| Jeff Foster Trucking | Daniel L'Heureux | 5 |
| Jeff Foster Trucking | Lawrence Carson | 6 |
| Jeff Foster Trucking | Irving Johnson | 6 |
| Jeff Foster Trucking | Jeffrey Piper | 6 |
| Jeff Foster Trucking | Dale Vogel | 6 |
| Jeff Foster Trucking | Daniel Klinker | 6 |
| Jeff Foster Trucking | Scott Hayworth | 7 |
| Jeff Foster Trucking | Earl Weissgerber | 7 |
| Jeff Foster Trucking | Clifford Ellsworth | 8 |
| Jeff Foster Trucking | Michael Mikloczak | 8 |
| Jeff Foster Trucking | James Croteau | 9 |
| Jeff Foster Trucking | Michael Devich | 10 |
| Jeff Foster Trucking | Bradley Zeigler | 10 |
| Jeff Foster Trucking | John Erickson | 11 |
| Jeff Foster Trucking | Thomas Slosson | 11 |
| Jeff Foster Trucking | Dennis Swensen | 12 |
| Jeff Foster Trucking | Kenneth Croteau | 13 |
| Jeff Foster Trucking | Thomas Jorgenson | 13 |
| Jeff Foster Trucking | Jeffrey Pohjonen | 14 |
| Jeff Foster Trucking | Thomas Krieg | 15 |
| | | |
| Johnsonville Trucking | Tom Puddy | 1 |
| Johnsonville Trucking | James Ehnert | 3 |
| Johnsonville Trucking | Robert Gasser | 3 |
| Johnsonville Trucking | Kirk Phillips | 22 |
| | | |
| Kaiser Transport | William Hood | 1 |
| Kaiser Transport | Elliott Mays | 1 |
| Kaiser Transport | Cuauhtemoc Sicairos | 1 |
| Kaiser Transport | Greg Jackson | 2 |
| Kaiser Transport | Paul Cyr | 4 |
| Kaiser Transport | Billy Yarbrough | 7 |
| Kaiser Transport | Terry Mills | 7 |
| | | |
| Karl's Transport, Inc. | David Boyd | 1 |
| Karl's Transport, Inc. | Andy Funmaker | 1 |
| Karl's Transport, Inc. | Craig Gray | 1 |
| Karl's Transport, Inc. | Matt Kieper | 1 |
| Karl's Transport, Inc. | Pete Leiterman | 1 |
| Karl's Transport, Inc. | William Long | 1 |
| Karl's Transport, Inc. | John Messer | 1 |
| Karl's Transport, Inc. | Jerome Michels | 1 |
| Karl's Transport, Inc. | Duwayne Smith | 1 |
| Karl's Transport, Inc. | Michael Stevens | 1 |
| Karl's Transport, Inc. | Eric Swenson | 1 |
| Karl's Transport, Inc. | Joni Elfes | 2 |
| Karl's Transport, Inc. | Frederick Feyen | 2 |
| Karl's Transport, Inc. | David O'Howell | 2 |
| Karl's Transport, Inc. | Thomas Ouimette | 2 |
| Karl's Transport, Inc. | Jeffery Benkowski | 3 |
| Karl's Transport, Inc. | Jason Cahak | 3 |
| Karl's Transport, Inc. | Ronald De Broux | 3 |
| Karl's Transport, Inc. | Kenyon Holland | 3 |
| Karl's Transport, Inc. | Carrie Jacob | 3 |
| Karl's Transport, Inc. | Steven Johnson | 3 |
| Karl's Transport, Inc. | William Perryman | 3 |
| Karl's Transport, Inc. | Joel Sheets | 3 |
| Karl's Transport, Inc. | Tadeusz Wisniowski | 3 |
| Karl's Transport, Inc. | James Zouski | 3 |
| Karl's Transport, Inc. | Ervin De Bruin | 4 |
| Karl's Transport, Inc. | James Kressel | 4 |
| Karl's Transport, Inc. | Lucas Kruger | 4 |
| Karl's Transport, Inc. | Jeffrey Shepherd | 5 |
| Karl's Transport, Inc. | Paul Steinburg | 5 |
| Karl's Transport, Inc. | Richard Thomas, Sr | 5 |
| Karl's Transport, Inc. | Joseph Zima | 5 |
| Karl's Transport, Inc. | Eric Helstrom | 6 |
| Karl's Transport, Inc. | Dean Kloiber | 6 |
| Karl's Transport, Inc. | David Kriesel | 6 |
| Karl's Transport, Inc. | Terry Lenzner | 6 |
| Karl's Transport, Inc. | Robert Prahl | 6 |
| Karl's Transport, Inc. | Donald Der | 7 |
| Karl's Transport, Inc. | Mark Hoeft | 8 |
| Karl's Transport, Inc. | Jeffrey Roberts | 10 |
| Karl's Transport, Inc. | Robin Schmidt | 10 |
| Karl's Transport, Inc. | Timothy Swanson | 10 |
| Karl's Transport, Inc. | David Wyse | 10 |
| Karl's Transport, Inc. | Russell Hamann | 13 |
| | | |
| Kwik Trip – Convenience Transportation | Jim Hayter | 1 |
| Kwik Trip – Convenience Transportation | David Huiss | 1 |
| Kwik Trip – Convenience Transportation | Ryan Hollis | 2 |
| Kwik Trip – Convenience Transportation | Rick Antony | 2 |
| Kwik Trip – Convenience Transportation | David Elwood | 7 |
| Kwik Trip – Convenience Transportation | Mark Forest | 7 |
| Kwik Trip – Convenience Transportation | Larry Blum | 8 |
| Kwik Trip – Convenience Transportation | Timothy Dahl | 9 |
| Kwik Trip – Convenience Transportation | Mark Paulson | 11 |
| Kwik Trip – Convenience Transportation | Donald Miller | 12 |
| Kwik Trip – Convenience Transportation | Troy Limberg | 13 |
| Kwik Trip – Convenience Transportation | Randy Massman | 16 |
| | | |
| Marathon Cheese Transport | William Knauf | 1 |
| Marathon Cheese Transport | Lyle Myszka | 1 |
| Marathon Cheese Transport | Richard Beck | 1 |
| Marathon Cheese Transport | Francis Heil | 1 |
| Marathon Cheese Transport | Mark Nowak | 1 |
| Marathon Cheese Transport | Robert Schlichting | 1 |
| Marathon Cheese Transport | Nathan Thomsen | 2 |
| Marathon Cheese Transport | Jeff Held | 2 |
| Marathon Cheese Transport | David Brzezinski | 2 |
| Marathon Cheese Transport | David Strasser | 3 |
| Marathon Cheese Transport | James Marshall | 3 |
| Marathon Cheese Transport | Jason Wesenick | 4 |
| Marathon Cheese Transport | Theodore Wilde | 4 |
| Marathon Cheese Transport | Joseph Schreiner | 5 |
| Marathon Cheese Transport | Travis Schilling | 7 |
| Marathon Cheese Transport | James Kemnetz | 9 |
| Marathon Cheese Transport | Bruce Schoenherr | 11 |
| Marathon Cheese Transport | Mark Berndt | 14 |
| Marathon Cheese Transport | William Fischer | 15 |
| Marathon Cheese Transport | Allen Thomsen | 15 |
| Marathon Cheese Transport | Scott Yolitz | 15 |
| Marathon Cheese Transport | Ron Nowicki | 16 |
| Marathon Cheese Transport | Mark Franson | 16 |
| Marathon Cheese Transport | Steven Manecke | 16 |
| Marathon Cheese Transport | Duane Passehl | 16 |
| Marathon Cheese Transport | Peter Paul | 16 |
| Marathon Cheese Transport | Roger Voelz | 16 |
| | | |
| Marten Transport | Richard Bandy | 1 |
| Marten Transport | Albert Bass | 1 |
| Marten Transport | John Bibeau | 1 |
| Marten Transport | Jared Bottomley | 1 |
| Marten Transport | Rodney Brennecka | 1 |
| Marten Transport | Hiltwentif Bryant | 1 |
| Marten Transport | Carl Buttz | 1 |
| Marten Transport | Albert Canter | 1 |
| Marten Transport | Daniel Carroll | 1 |
| Marten Transport | Dwight Cochran | 1 |
| Marten Transport | Michael Deck | 1 |
| Marten Transport | Thomas  Dubasik | 1 |
| Marten Transport | Paul Fortney | 1 |
| Marten Transport | Jeremiah Godfrey | 1 |
| Marten Transport | Dwain Hansen | 1 |
| Marten Transport | John Henry | 1 |
| Marten Transport | William Howard | 1 |
| Marten Transport | George Hoyman | 1 |
| Marten Transport | Scott Jacobs | 1 |
| Marten Transport | Rodney Jeffrey | 1 |
| Marten Transport | Christopher Jendro | 1 |
| Marten Transport | Matthew Jorstad | 1 |
| Marten Transport | John Kehl | 1 |
| Marten Transport | Vlado Keskic | 1 |
| Marten Transport | Daniel Kivimaki | 1 |
| Marten Transport | Richard Knight | 1 |
| Marten Transport | Norman Koch | 1 |
| Marten Transport | Levi Leazott | 1 |
| Marten Transport | Austin Marburger | 1 |
| Marten Transport | Keith Mcdaniel | 1 |
| Marten Transport | Mark Meinema | 1 |
| Marten Transport | Lee Miller | 1 |
| Marten Transport | Philip Mrozla | 1 |
| Marten Transport | Nicholas Myhre | 1 |
| Marten Transport | Manuel Ortiz | 1 |
| Marten Transport | Christopher Osburn | 1 |
| Marten Transport | James Philpot | 1 |
| Marten Transport | Michael Pineda | 1 |
| Marten Transport | Gregory Podrasky | 1 |
| Marten Transport | Anthony Pruitt | 1 |
| Marten Transport | Ronnie Ray | 1 |
| Marten Transport | Greg Rose | 1 |
| Marten Transport | Richard Roth | 1 |
| Marten Transport | Dallas Seif | 1 |
| Marten Transport | Donald Soderstrom | 1 |
| Marten Transport | Norbert Vogel | 1 |
| Marten Transport | Gene Watson | 1 |
| Marten Transport | Raymond Weeks | 1 |
| Marten Transport | Lee West | 1 |
| Marten Transport | James Whitinger | 1 |
| Marten Transport | Vernon Wilberg | 1 |
| Marten Transport | Paul Wisner | 1 |
| Marten Transport | Randall Wood | 1 |
| Marten Transport | Todd Almblad | 2 |
| Marten Transport | David Bur | 2 |
| Marten Transport | Darwin Clark | 2 |
| Marten Transport | Adrian Cocio | 2 |
| Marten Transport | Roger Cook | 2 |
| Marten Transport | Mario Douglas | 2 |
| Marten Transport | Amanda Earls | 2 |
| Marten Transport | Brian Johnson | 2 |
| Marten Transport | Peter Kaus Johnson | 2 |
| Marten Transport | Daniel Knautz | 2 |
| Marten Transport | Mark Linquist | 2 |
| Marten Transport | David Munger | 2 |
| Marten Transport | Andrew Smith | 2 |
| Marten Transport | Timmet Bonapartes | 3 |
| Marten Transport | Thomas Campbell | 3 |
| Marten Transport | Barry Pease | 3 |
| Marten Transport | Phineas Schrock | 3 |
| Marten Transport | Bradley Stinehelfer | 3 |
| Marten Transport | Kevin Zbilicki | 3 |
| Marten Transport | Bobby Zellars | 3 |
| Marten Transport | Sirena Dennis | 4 |
| Marten Transport | Alexandre Motchalov | 4 |
| Marten Transport | Jan Sloots | 4 |
| Marten Transport | James White | 4 |
| Marten Transport | Matthew Zerbe | 4 |
| Marten Transport | Paul Gilstad | 5 |
| Marten Transport | Don Franz | 6 |
| Marten Transport | Paul Wiese | 7 |
| Marten Transport | Jeffery Stanton | 9 |
| | | |
| Meigs Transport | Randy Fisher | 2 |
| Meigs Transport | Leroy Frike | 2 |
| Meigs Transport | Bob Witte | 2 |
| Meigs Transport | Russ Soyk | 4 |
| Meigs Transport | Dick Eberle | 4 |
| Meigs Transport | Mark Engel | 5 |
| Meigs Transport | Chris Otto | 5 |
| Meigs Transport | Gary Brost | 7 |
| Meigs Transport | Dave Peetz | 7 |
| Meigs Transport | Roger Faber | 7 |
| Meigs Transport | Morry Steiner | 8 |
| Meigs Transport | Dan Fiedler | 9 |
| Meigs Transport | Marty Sanders | 9 |
| Meigs Transport | Terry Anderson | 10 |
| Meigs Transport | Dan Arnce | 10 |
| Meigs Transport | Warren Colby | 10 |
| Meigs Transport | Eugene Deniger | 10 |
| Meigs Transport | Kyle Kidney | 10 |
| Meigs Transport | James Kollmansberger | 10 |
| Meigs Transport | Charlie Smith | 10 |
| | | |
| NM Transfer | Mark Bonfigt | 1 |
| NM Transfer | Russell Carpenter | 1 |
| NM Transfer | Michael Christie | 1 |
| NM Transfer | Cory Derosier | 1 |
| NM Transfer | Jack Farvour | 1 |
| NM Transfer | Richard Gruetzmacher | 1 |
| NM Transfer | Adam Klingler | 1 |
| NM Transfer | Mike Krueger | 1 |
| NM Transfer | Dan Moore | 1 |
| NM Transfer | Steve Paulick | 1 |
| NM Transfer | Andy Reichenberger | 1 |
| NM Transfer | Paul Schweitzer | 1 |
| NM Transfer | John Young | 1 |
| NM Transfer | Daniel Corcoran | 2 |
| NM Transfer | Kevin Cropp | 2 |
| NM Transfer | Jeff Gilbert | 2 |
| NM Transfer | Bruce Guyette | 2 |
| NM Transfer | Trevor Jordheim | 2 |
| NM Transfer | Richard Kettner | 2 |
| NM Transfer | Danny Mahan | 2 |
| NM Transfer | Chuck Miller | 2 |
| NM Transfer | Sam Nessler | 2 |
| NM Transfer | John Ramer | 2 |
| NM Transfer | Nicholas Runge | 2 |
| NM Transfer | Peter Smoody | 2 |
| NM Transfer | Rod Stark | 2 |
| NM Transfer | Lee Ayotte | 3 |
| NM Transfer | Robert Brandt | 3 |
| NM Transfer | Dennis Dahm | 3 |
| NM Transfer | John Drath | 3 |
| NM Transfer | Anthony Duffeck | 3 |
| NM Transfer | Richard Frazier | 3 |
| NM Transfer | Tom Hadel | 3 |
| NM Transfer | Shane Huddlestun | 3 |
| NM Transfer | David Muilenburg | 3 |
| NM Transfer | Richard Rasmussen | 3 |
| NM Transfer | Tom Simpson | 3 |
| NM Transfer | Tom Swendrzynski | 3 |
| NM Transfer | Philip Golden | 4 |
| NM Transfer | Mark Hoppe | 4 |
| NM Transfer | Dale Kraus | 4 |
| NM Transfer | Richard Krieger | 4 |
| NM Transfer | Dan Martin | 4 |
| NM Transfer | Jeff Sprenger | 4 |
| NM Transfer | Joseph Wayne | 4 |
| NM Transfer | Lonnie Fenner | 5 |
| NM Transfer | Rick King | 5 |
| NM Transfer | Dave Ramquist | 5 |
| NM Transfer | Web Bohn | 6 |
| NM Transfer | Al Gustafson | 6 |
| NM Transfer | Thomas King | 6 |
| NM Transfer | Terry Newton | 6 |
| NM Transfer | Eric Peterson | 6 |
| NM Transfer | Carlton Rohm | 6 |
| NM Transfer | Daniel Wilk | 6 |
| NM Transfer | Tyrone Eiler | 7 |
| NM Transfer | Sean Freund | 7 |
| NM Transfer | Duane Johnson | 7 |
| NM Transfer | Peter Laux | 7 |
| NM Transfer | Chad Miller | 7 |
| NM Transfer | Joddi Wang | 7 |
| NM Transfer | Keith Allen | 8 |
| NM Transfer | Mark Alling | 8 |
| NM Transfer | Alex Hanson | 8 |
| NM Transfer | Tim Hoyt | 8 |
| NM Transfer | James Jansma | 8 |
| NM Transfer | David Lindquist | 8 |
| NM Transfer | Mike Matznick | 8 |
| NM Transfer | Curt Schlough | 8 |
| NM Transfer | Daniel Schultz | 8 |
| NM Transfer | Tony Zachowski | 8 |
| NM Transfer | Bill Brietzke | 9 |
| NM Transfer | Jeff Conner | 9 |
| NM Transfer | Brian Knutson | 9 |
| NM Transfer | George Harrington | 10 |
| NM Transfer | Thomas Rudd | 10 |
| NM Transfer | Jim Sauer | 10 |
| NM Transfer | Paul Washington | 10 |
| NM Transfer | Jeff Wilson | 10 |
| NM Transfer | Tom Heineman | 11 |
| NM Transfer | Ron Kolb | 11 |
| NM Transfer | Dean Roddy | 11 |
| NM Transfer | Alton Techlin | 11 |
| NM Transfer | Chris Van Gompel | 11 |
| NM Transfer | Scott Hicks | 12 |
| NM Transfer | Jeff Mc Roberts | 12 |
| NM Transfer | Lentry Vance | 12 |
| NM Transfer | Steve Boehnlein | 13 |
| NM Transfer | Rob Kahl | 13 |
| NM Transfer | Eugene Kifer | 13 |
| NM Transfer | Thomas Mikla | 13 |
| NM Transfer | Bob Weyland | 13 |
| NM Transfer | Keith King | 14 |
| NM Transfer | Bill Kuehl | 14 |
| NM Transfer | Dave Worzalla | 14 |
| NM Transfer | Clyde Anderson | 15 |
| NM Transfer | Russ Phillips | 15 |
| NM Transfer | Mike Ehlinger | 16 |
| NM Transfer | Paul Francart | 16 |
| NM Transfer | Joe Huber | 16 |
| NM Transfer | Scott Langenhorst | 16 |
| NM Transfer | John Lopas | 16 |
| NM Transfer | Chris Mc Phetridge | 16 |
| NM Transfer | Kim Moe | 16 |
| NM Transfer | Curtis Hames | 17 |
| NM Transfer | Don Hanson | 17 |
| NM Transfer | Burt Willes | 17 |
| NM Transfer | Todd Kalbus | 18 |
| NM Transfer | Todd Lecander | 18 |
| NM Transfer | Patrick Murphy | 18 |
| NM Transfer | Ed Raehsler | 18 |
| NM Transfer | Mike Welch | 18 |
| NM Transfer | Steve Bauer | 19 |
| NM Transfer | Keith Bronold | 19 |
| NM Transfer | Gerald Manney Jr. | 19 |
| NM Transfer | Jim Rieke | 19 |
| NM Transfer | John Schmitz | 19 |
| NM Transfer | Timothy Lambie | 21 |
| NM Transfer | Rod Peterman | 21 |
| NM Transfer | Larry Schuettpelz | 21 |
| NM Transfer | Richard Ham | 22 |
| NM Transfer | Steve Stark | 22 |
| NM Transfer | Chris Bordeaux | 23 |
| | | |
| Plainfield Trucking | Arden Roehl | 1 |
| Plainfield Trucking | Ricky Itzen | 1 |
| Plainfield Trucking | Brian Buccholtz | 1 |
| Plainfield Trucking | Jeff Truttschel | 1 |
| Plainfield Trucking | Jeff Luedke | 3 |
| Plainfield Trucking | Tim Challoner | 3 |
| Plainfield Trucking | Bob Orheim | 4 |
| Plainfield Trucking | Maurice Leach | 5 |
| Plainfield Trucking | Gary Simenson | 5 |
| Plainfield Trucking | Cliff Molin | 7 |
| Plainfield Trucking | Mike Rothermel | 8 |
| Plainfield Trucking | Lowell Riese | 10 |
| Plainfield Trucking | Jerry Wolf | 12 |
| | | |
| Ruan Transportation | Kurt Keller | 1 |
| Ruan Transportation | Shawn Locke | 1 |
| Ruan Transportation | Harry Miller | 1 |
| Ruan Transportation | Albert Wempe | 1 |
| Ruan Transportation | Kenneth Wickersham | 1 |
| Ruan Transportation | Jack Jackson | 2 |
| Ruan Transportation | Kenneth Preuss | 2 |
| Ruan Transportation | Adam Forler | 3 |
| Ruan Transportation | Lev Kornilov | 3 |
| Ruan Transportation | Keith Spatola | 3 |
| Ruan Transportation | Michael Weis | 3 |
| Ruan Transportation | Edward Hughes | 4 |
| Ruan Transportation | Darrell Lattin | 4 |
| Ruan Transportation | Jason Gaulitz | 7 |
| Ruan Transportation | Ritchie Hollis | 7 |
| Ruan Transportation | Gregory Marten | 10 |
| Ruan Transportation | Dan Montgomery | 10 |
| Ruan Transportation | Luke Steffes | 11 |
| Ruan Transportation | Rodney Stibb | 11 |
| Ruan Transportation | James Weier | 11 |
| Ruan Transportation | Keith Lindsay | 14 |
| Ruan Transportation | William Siegner | 14 |
| Ruan Transportation | Peter Dipiazza | 16 |
| Ruan Transportation | Richard Giebel | 16 |
| Ruan Transportation | Donald Zwiefelhofer | 16 |
| Ruan Transportation | Robert Schroud | 17 |
| Ruan Transportation | Terry Moore | 18 |
| Ruan Transportation | Joseph Buck | 19 |
| Ruan Transportation | Robert Kluetzman | 19 |
| | | |
| Sadoff Iron & Metal Co. | Mike O'Connor | 5 |
| Sadoff Iron & Metal Co. | Pete Wilson | 5 |
| Sadoff Iron & Metal Co. | Jim Baetke | 6 |
| Sadoff Iron & Metal Co. | Rick Rhoades | 4 |
| Sadoff Iron & Metal Co. | Gerald Brown | 6 |
| Sadoff Iron & Metal Co. | Mark Raether | 5 |
| Sadoff Iron & Metal Co. | Steve Hartman | 5 |
| Sadoff Iron & Metal Co. | Duane Kuhlow | 4 |
| Sadoff Iron & Metal Co. | Mike Steinke | 3 |
| Sadoff Iron & Metal Co. | Elton Westhius | 2 |
| Sadoff Iron & Metal Co. | Todd Machtig | 2 |
| Sadoff Iron & Metal Co. | Mike Tetting | 2 |
| Sadoff Iron & Metal Co. | Bryan Heberer | 2 |
| Sadoff Iron & Metal Co. | Doug Lipp | 3 |
| Sadoff Iron & Metal Co. | Eric Kramer | 1 |
| Sadoff Iron & Metal Co. | Dale Snortum | 1 |
| | | |
| Schneider | Roger Schwartz | 1 |
| Schneider | Stan Kirschbaum | 1 |
| Schneider | Shawn Mueller | 1 |
| Schneider | Ray Edwards | 1 |
| Schneider | Curtis Henning | 1 |
| Schneider | Scott Seiden | 1 |
| Schneider | Carl Lindmark | 1 |
| Schneider | Jesus Millan-Maldonado | 1 |
| Schneider | Willie Conway | 1 |
| Schneider | William Senn | 1 |
| Schneider | Chris Kliwer | 1 |
| Schneider | Steve Rasmussen | 1 |
| Schneider | Ricky Hagood | 1 |
| Schneider | Lonnie Raglione | 1 |
| Schneider | Rick Rudolph | 1 |
| Schneider | Jeffery Cain | 1 |
| Schneider | James Pittman | 1 |
| Schneider | James Rogahn | 1 |
| Schneider | John Andrias | 1 |
| Schneider | Daniel Vassar | 1 |
| Schneider | Richard Becker | 1 |
| Schneider | Henry Frautschy | 1 |
| Schneider | Wayne Iovinella | 1 |
| Schneider | Brian Sabin | 1 |
| Schneider | Gregory Swift | 1 |
| Schneider | Tony Terral | 1 |
| Schneider | Eugene Woodford | 1 |
| Schneider | Steve Heinemann | 1 |
| Schneider | Dan Durham | 1 |
| Schneider | Michael Johnson | 1 |
| Schneider | Paul St. Thomas | 1 |
| Schneider | Dennis Campbell | 1 |
| Schneider | Tom Brown | 2 |
| Schneider | Greg Saatkamp | 2 |
| Schneider | Michael Amundsen | 2 |
| Schneider | Richard McManus | 2 |
| Schneider | Milan Markovic | 2 |
| Schneider | Santos Mendoza,  Jr. | 2 |
| Schneider | Steven Mertins | 2 |
| Schneider | William Miller | 2 |
| Schneider | John Bleser | 2 |
| Schneider | Bernie Boulanger | 2 |
| Schneider | William Yliniemi | 2 |
| Schneider | Jason Boncher | 3 |
| Schneider | Donna Kulesza | 3 |
| Schneider | Bob Mayer | 3 |
| Schneider | Mark Jarosz | 3 |
| Schneider | Gregory Gliesmann | 3 |
| Schneider | Robert Haats | 3 |
| Schneider | Martin Stechner | 3 |
| Schneider | Lawrence Kolosso | 3 |
| Schneider | Gilman Aude | 4 |
| Schneider | Mike Greenlee | 4 |
| Schneider | Ted Rykiel | 5 |
| Schneider | Mathew Delaurelle | 5 |
| Schneider | John Hupy, Jr | 5 |
| Schneider | David Moioffer | 5 |
| Schneider | Scott Gaines | 6 |
| Schneider | Francisco Miramontes | 6 |
| Schneider | Dennis Wallen | 6 |
| Schneider | Joseph Kulesza | 6 |
| Schneider | Rodney Ehrhardt | 6 |
| | | |
| Skinner Transfer | Danny Wardwell | 1 |
| Skinner Transfer | Gabriel Towne | 1 |
| Skinner Transfer | David Barrett | 1 |
| Skinner Transfer | Jack Daniels | 1 |
| Skinner Transfer | Kevin Fillner | 2 |
| Skinner Transfer | Alan Simon | 1 |
| Skinner Transfer | Neal Kingsley | 2 |
| Skinner Transfer | Roger Hines | 2 |
| Skinner Transfer | Timmy Denney | 2 |
| Skinner Transfer | Rebecca Jacobs | 2 |
| Skinner Transfer | Jay Dommershausen | 3 |
| Skinner Transfer | Robert Hood | 4 |
| Skinner Transfer | Ronald Dewitt | 4 |
| Skinner Transfer | Billy Flowers | 4 |
| Skinner Transfer | Scottie Dewitt | 4 |
| Skinner Transfer | David Madden | 4 |
| Skinner Transfer | Darrell Nelson | 4 |
| Skinner Transfer | Roman Ripka | 4 |
| Skinner Transfer | Ronald Romanelli | 4 |
| Skinner Transfer | James Stoughtenger Jr. | 4 |
| Skinner Transfer | Jeffery Brockway | 6 |
| Skinner Transfer | Matthew Kath | 6 |
| Skinner Transfer | Steven Petersen | 6 |
| Skinner Transfer | Kurt Huff | 7 |
| Skinner Transfer | Ronald Senn | 7 |
| Skinner Transfer | Stephen Gerike | 8 |
| Skinner Transfer | Kim Kaney | 8 |
| Skinner Transfer | Darrin Graham | 9 |
| Skinner Transfer | William Watts | 10 |
| Skinner Transfer | Jay Armstrong | 11 |
| Skinner Transfer | Steven Niemeyer | 11 |
| Skinner Transfer | Kevin Werner | 13 |
| Skinner Transfer | Bruce Draugel | 18 |
| Skinner Transfer | Mark Karis | 18 |
| Skinner Transfer | Brian Zerbst | 19 |
| | | |
| Sparhawk Trucking | Ron Dutcher | 2 |
| Sparhawk Trucking | Aaron Marks | 2 |
| Sparhawk Trucking | Roy McGill | 2 |
| Sparhawk Trucking | Phillip Reddin | 2 |
| Sparhawk Trucking | Jon Sabatke | 2 |
| Sparhawk Trucking | Dan Schorer | 2 |
| Sparhawk Trucking | Rusty Smith | 2 |
| Sparhawk Trucking | Alan Updike | 2 |
| Sparhawk Trucking | John Yunk Jr | 2 |
| Sparhawk Trucking | Miles Johns | 3 |
| Sparhawk Trucking | Chad Milkey | 3 |
| Sparhawk Trucking | Leighton Reed | 3 |
| Sparhawk Trucking | Betro, Jerome | 4 |
| Sparhawk Trucking | William Dement | 4 |
| Sparhawk Trucking | Robert Fine | 4 |
| Sparhawk Trucking | Hillogoss, Scott | 4 |
| Sparhawk Trucking | Thomas Jessie | 4 |
| Sparhawk Trucking | Scott Kowalski | 4 |
| Sparhawk Trucking | Thomas McDowell | 4 |
| Sparhawk Trucking | Scott Peterson | 4 |
| Sparhawk Trucking | Arendt, Larry | 5 |
| Sparhawk Trucking | Bella, Ricki | 5 |
| Sparhawk Trucking | Doug Christianson | 5 |
| Sparhawk Trucking | Roger Heins | 5 |
| Sparhawk Trucking | Becky Kohl | 5 |
| Sparhawk Trucking | Dennis Magolski | 5 |
| Sparhawk Trucking | Terry Rohland | 5 |
| Sparhawk Trucking | Edward Prokopinski, Jr. | 6 |
| Sparhawk Trucking | Dale Johnson | 7 |
| Sparhawk Trucking | Scott Masanz | 7 |
| Sparhawk Trucking | Doug Draxler | 8 |
| Sparhawk Trucking | Sean Foley | 8 |
| Sparhawk Trucking | William Miller | 8 |
| Sparhawk Trucking | John W. Yunk | 8 |
| Sparhawk Trucking | Becker, Robert | 9 |
| Sparhawk Trucking | Bella, Joseph | 9 |
| Sparhawk Trucking | David Brock | 10 |
| Sparhawk Trucking | Austin, Michael | 11 |
| Sparhawk Trucking | Richard Williams | 12 |
| Sparhawk Trucking | Charles Stromberg | 14 |
| Sparhawk Trucking | Thomas Stashek | 16 |
| Sparhawk Trucking | Caldwell, Mark | 17 |
| Sparhawk Trucking | Ron Gauthier | 18 |
| Sparhawk Trucking | Behselich, Mark | 19 |
| | | |
| Terry Leckel Trucking | Scott Hendricks | 1 |
| Terry Leckel Trucking | Kelly Young | 1 |
| Terry Leckel Trucking | Thomas Degner | 2 |
| Terry Leckel Trucking | Brian Hoffelt | 2 |
| Terry Leckel Trucking | Jason Leckel | 2 |
| Terry Leckel Trucking | Charles Lehmann | 2 |
| Terry Leckel Trucking | Leslie Olsen | 2 |
| Terry Leckel Trucking | George Rullman | 2 |
| | | |
| Tom Gullickson, Inc. | Daniel Lampman | 8 |
| Tom Gullickson, Inc. | Keith Werner | 8 |
| Tom Gullickson, Inc. | James Ott | 7 |
| Tom Gullickson, Inc. | Duane Sersch | 7 |
| Tom Gullickson, Inc. | Ronald Kaus | 5 |
| Tom Gullickson, Inc. | Paul Schumacher | 5 |
| Tom Gullickson, Inc. | Steven Hipwood | 4 |
| Tom Gullickson, Inc. | Mark Waldvogel | 3 |
| Tom Gullickson, Inc. | Steven Jones | 2 |
| Tom Gullickson, Inc. | Robert Megargle | 2 |
| Tom Gullickson, Inc. | James Wilke | 2 |
| Tom Gullickson, Inc. | Troy De Voe | 1 |
| Tom Gullickson, Inc. | Jeffrey Gabel | 1 |
| | | |
| Transport Services Unlimited | Housni Kabdi | 1 |
| Transport Services Unlimited | Tyler Yakes | 1 |
| Transport Services Unlimited | Micheal Galde | 2 |
| Transport Services Unlimited | Timothy Hartman | 2 |
| Transport Services Unlimited | Darcie Klopp | 2 |
| Transport Services Unlimited | Todd Owen | 2 |
| Transport Services Unlimited | Keith Johnson | 3 |
| Transport Services Unlimited | Gary Ladd | 3 |
| Transport Services Unlimited | Kenneth Moore | 3 |
| Transport Services Unlimited | Scott Ryan | 3 |
| | | |
| US Special Delivery | Thomas Koepke | 2 |
| US Special Delivery | Chad Van Hoff | 2 |
| US Special Delivery | Gregory Seigler | 2 |
| US Special Delivery | Kraig Stong | 3 |
| US Special Delivery | Dustin Lundgren | 3 |
| US Special Delivery | Alfred Estes | 3 |
| US Special Delivery | Michael McCray | 4 |
| US Special Delivery | Stacy Morgan | 4 |
| US Special Delivery | John Knuckles | 4 |
| US Special Delivery | Marvin Zorn | 5 |
| US Special Delivery | William Klumpp | 5 |
| US Special Delivery | Brent Zobel | 6 |
| US Special Delivery | Gary Micoliczyk | 6 |
| US Special Delivery | Joshua Simon | 1 |
| | | |
| V&S Midwest Carriers Corp. | John Ralph | 1 |
| V&S Midwest Carriers Corp. | Marvyn Talbot | 1 |
| V&S Midwest Carriers Corp. | Keith Oudenhoven | 1 |
| V&S Midwest Carriers Corp. | Adam Verstegen | 1 |
| V&S Midwest Carriers Corp. | Richard Stoughtenger | 1 |
| V&S Midwest Carriers Corp. | Kenneth Lahr | 1 |
| V&S Midwest Carriers Corp. | Mark Olson | 1 |
| V&S Midwest Carriers Corp. | Daiel O' Brien | 1 |
| V&S Midwest Carriers Corp. | Joel Tapper | 1 |
| V&S Midwest Carriers Corp. | Angella Deal | 1 |
| V&S Midwest Carriers Corp. | Todd Van Vooren | 1 |
| V&S Midwest Carriers Corp. | Matthew Tiedt | 2 |
| V&S Midwest Carriers Corp. | Justin Cannon | 2 |
| V&S Midwest Carriers Corp. | Ross Van Maren | 2 |
| V&S Midwest Carriers Corp. | Kelly Mertz | 2 |
| V&S Midwest Carriers Corp. | Robin Grapa | 2 |
| V&S Midwest Carriers Corp. | Brian Sindahl | 2 |
| V&S Midwest Carriers Corp. | Leonard Porter | 2 |
| V&S Midwest Carriers Corp. | Philip Schreiber | 2 |
| V&S Midwest Carriers Corp. | Shane Schampers | 2 |
| V&S Midwest Carriers Corp. | Charles Pruitt | 3 |
| V&S Midwest Carriers Corp. | Schierland Timothy | 3 |
| V&S Midwest Carriers Corp. | Chad Van Dyke | 4 |
| V&S Midwest Carriers Corp. | Larry Horsey | 4 |
| V&S Midwest Carriers Corp. | Donna Fhlug | 4 |
| V&S Midwest Carriers Corp. | Daniel Dewane | 4 |
| V&S Midwest Carriers Corp. | Greg Peterson | 5 |
| V&S Midwest Carriers Corp. | Matthew Schwobe | 5 |
| V&S Midwest Carriers Corp. | Thomas Dudek | 6 |
| V&S Midwest Carriers Corp. | Bert Bongers | 6 |
| V&S Midwest Carriers Corp. | Todd Oudenhoven | 6 |
| V&S Midwest Carriers Corp. | Anthony Schwartz | 6 |
| V&S Midwest Carriers Corp. | Robert Moore | 6 |
| V&S Midwest Carriers Corp. | Wendell Carl | 6 |
| V&S Midwest Carriers Corp. | Douglas Krause | 6 |
| V&S Midwest Carriers Corp. | Ray Dana | 7 |
| V&S Midwest Carriers Corp. | Susan Brayton | 7 |
| V&S Midwest Carriers Corp. | Roland Grode | 7 |
| V&S Midwest Carriers Corp. | Michael Gibson | 7 |
| V&S Midwest Carriers Corp. | Manuel Ibarra | 8 |
| V&S Midwest Carriers Corp. | John Boettcher | 8 |
| V&S Midwest Carriers Corp. | Russ Brayton | 8 |
| V&S Midwest Carriers Corp. | Thomas Sell | 8 |
| V&S Midwest Carriers Corp. | Terri Jacob | 9 |
| V&S Midwest Carriers Corp. | Robert Zimmerman | 9 |
| V&S Midwest Carriers Corp. | Dennis Pingel | 9 |
| V&S Midwest Carriers Corp. | Michael Biese | 9 |
| V&S Midwest Carriers Corp. | Gary Hoerth | 9 |
| V&S Midwest Carriers Corp. | Elden Skifstad III | 10 |
| V&S Midwest Carriers Corp. | Ian Wilson | 10 |
| V&S Midwest Carriers Corp. | Kenneth Wasiczko | 10 |
| V&S Midwest Carriers Corp. | James Ignatowski | 10 |
| V&S Midwest Carriers Corp. | Keith John | 11 |
| V&S Midwest Carriers Corp. | Greg Schmitz | 11 |
| V&S Midwest Carriers Corp. | Henry Lukaszka | 19 |
| | | |
| Valley Express | Terry Bork | 1 |
| Valley Express | Byron Heckenlaible | 1 |
| Valley Express | Richard Kremer | 1 |
| Valley Express | Matthew Lewis | 1 |
| Valley Express | William Mlynar II | 1 |
| Valley Express | Kevin Paulick | 1 |
| Valley Express | Shaw Radloff | 1 |
| Valley Express | Lisa Schraven | 1 |
| Valley Express | Eric Strodthoff | 1 |
| Valley Express | Michael Van Oudenhoven | 1 |
| Valley Express | Bryant Wadleigh | 1 |
| Valley Express | James Dean | 2 |
| Valley Express | John Reid | 2 |
| Valley Express | Olin Soderlin | 2 |
| Valley Express | Jeffrey Bruski | 3 |
| Valley Express | Marek France | 3 |
| Valley Express | David Gruse | 3 |
| Valley Express | Todd Hansen | 3 |
| Valley Express | Daniel Marks | 3 |
| Valley Express | David Marquardt | 3 |
| Valley Express | Roy Morris | 3 |
| Valley Express | Larry Peck | 3 |
| Valley Express | Michael Robinson | 3 |
| Valley Express | Filiberto Rodriguez | 3 |
| Valley Express | Scott Swenson | 3 |
| Valley Express | Michael Bargenquast | 4 |
| Valley Express | Charles Fritz | 4 |
| Valley Express | Thomas Wheeler | 4 |
| Valley Express | David Busch | 5 |
| Valley Express | Edgar Herrera | 6 |
| Valley Express | Donald Stangel | 6 |
| Valley Express | Joseph Jackson | 7 |
| Valley Express | Mark Covill | 12 |
| Valley Express | LeAnn Lauer | 12 |
| | | |
| Veriha Trucking | Walter Johnson | 1 |
| Veriha Trucking | Abdelhaleem Abdelhay | 2 |
| Veriha Trucking | Billy Ausmus | 2 |
| Veriha Trucking | Thomas Fendler | 2 |
| Veriha Trucking | Howard Gilbert | 2 |
| Veriha Trucking | Melvin Hoff | 2 |
| Veriha Trucking | Mark Koller | 2 |
| Veriha Trucking | Bruce Noack | 2 |
| Veriha Trucking | James Null | 2 |
| Veriha Trucking | Mike Quillen | 2 |
| Veriha Trucking | William Rinesmith | 2 |
| Veriha Trucking | Anthony Thurmond | 2 |
| Veriha Trucking | John Wortman | 2 |
| Veriha Trucking | Randy Allen | 3 |
| Veriha Trucking | Norman Austin | 3 |
| Veriha Trucking | Terence Faubel | 3 |
| Veriha Trucking | Michael Nickerson | 4 |
| Veriha Trucking | Bryon Steinmet | 4 |
| Veriha Trucking | Gene Debouche | 5 |
| Veriha Trucking | Harold Johnson | 5 |
| Veriha Trucking | Patrick McCarthy | 5 |
| Veriha Trucking | David Seiler | 5 |
| Veriha Trucking | Edward Thamm | 5 |
| Veriha Trucking | Edwin Fought | 6 |
| Veriha Trucking | Patrick Barrett | 7 |
| Veriha Trucking | Dennis Matley | 8 |
| Veriha Trucking | Anthony Drobeck | 9 |
| Veriha Trucking | Omar Bedolla | 1 |
| Veriha Trucking | Michael Herning | 1 |
| Veriha Trucking | Richard Nelson | 11 |
| Veriha Trucking | Roger Walker | 11 |
| | | |
| W&A Distribution Services | James Klimek | 1 |
| W&A Distribution Services | Mark Baird | 1 |
| W&A Distribution Services | Mike Agen | 1 |
| W&A Distribution Services | Joeseph Cutchins | 1 |
| W&A Distribution Services | Christopher Gree | 2 |
| W&A Distribution Services | Phil Jasurda | 2 |
| W&A Distribution Services | Kirk Howe | 2 |
| W&A Distribution Services | Charlie Kiger | 2 |
| W&A Distribution Services | John Webster | 3 |
| W&A Distribution Services | Kenneth Boyd | 3 |
| W&A Distribution Services | Mike Carlson | 3 |
| W&A Distribution Services | Donald Lorenz | 3 |
| W&A Distribution Services | Kenneth Westphall | 3 |
| W&A Distribution Services | Jeffrey Floerke | 4 |
| W&A Distribution Services | Kurt Riehl | 4 |
| W&A Distribution Services | Virginia Gordon | 5 |
| W&A Distribution Services | Penny Green | 7 |
| W&A Distribution Services | Wayne Gordon | 8 |
| W&A Distribution Services | Russell Patefield | 9 |
| W&A Distribution Services | Jeffry Heller | 10 |
| W&A Distribution Services | Carl Lange Jr | 12 |
| W&A Distribution Services | Frederick Blackburn | 14 |
| W&A Distribution Services | Joseph Schuren | 15 |
| W&A Distribution Services | Darryl Falk | 18 |
| | | |
| Waddell-Wojcik Trucking | Jeremiah Finke | 1 |
| Waddell-Wojcik Trucking | Matthew Fuhrman | 1 |
| Waddell-Wojcik Trucking | Adam Helmberger | 1 |
| Waddell-Wojcik Trucking | Andrew Scheidegger | 1 |
| Waddell-Wojcik Trucking | Rodney Ziegler | 1 |
| Waddell-Wojcik Trucking | John Maruska | 2 |
| Waddell-Wojcik Trucking | Jason Fairbanks | 2 |
| Waddell-Wojcik Trucking | Jose Garcia | 3 |
| Waddell-Wojcik Trucking | Patrick Kimble | 3 |
| Waddell-Wojcik Trucking | David Johnson | 3 |
| Waddell-Wojcik Trucking | Daniel Wojcik | 6 |
| Waddell-Wojcik Trucking | Michael Davis | 7 |
| Waddell-Wojcik Trucking | Jason Stevens | 8 |
| Waddell-Wojcik Trucking | Jeff Eastridge | 8 |
| Waddell-Wojcik Trucking | Brandon Robinson | 8 |
| Waddell-Wojcik Trucking | Bruce Bruhn | 9 |
| Waddell-Wojcik Trucking | Duane Nerge | 9 |
| | | |
| Walmart Transportation – Beaver Dam | Gerald Bartholomew | 1 |
| Walmart Transportation – Beaver Dam | Donald Knoke | 1 |
| Walmart Transportation – Beaver Dam | Randall Parker | 1 |
| Walmart Transportation – Beaver Dam | Todd Respalje | 1 |
| Walmart Transportation – Beaver Dam | Jeffrey Scharlau | 1 |
| Walmart Transportation – Beaver Dam | Mark Shest | 1 |
| Walmart Transportation – Beaver Dam | David Witkowski | 1 |
| Walmart Transportation – Beaver Dam | Scott Kulas | 1 |
| Walmart Transportation – Beaver Dam | Dennis Greer | 2 |
| Walmart Transportation – Beaver Dam | James Hestad | 2 |
| Walmart Transportation – Beaver Dam | Matthew Iverson | 2 |
| Walmart Transportation – Beaver Dam | Ronald Lybert | 2 |
| Walmart Transportation – Beaver Dam | Wes Schaumburg | 2 |
| Walmart Transportation – Beaver Dam | Russell Tipton | 2 |
| Walmart Transportation – Beaver Dam | Rodney Tracy | 2 |
| Walmart Transportation – Beaver Dam | James Yerkman | 2 |
| Walmart Transportation – Beaver Dam | Rodney Fuller | 2 |
| Walmart Transportation – Beaver Dam | Anthony Hildebrandt | 3 |
| Walmart Transportation – Beaver Dam | William Oakes | 3 |
| Walmart Transportation – Beaver Dam | Richard White | 3 |
| Walmart Transportation – Beaver Dam | Theodore Moser | 3 |
| Walmart Transportation – Beaver Dam | Thomas Pliska | 4 |
| Walmart Transportation – Beaver Dam | Kevin Barth | 5 |
| Walmart Transportation – Beaver Dam | Wayne Buhrow | 5 |
| Walmart Transportation – Beaver Dam | Daniel Hepner | 5 |
| Walmart Transportation – Beaver Dam | John Melhorn | 5 |
| Walmart Transportation – Beaver Dam | Daniel Crawford | 7 |
| Walmart Transportation – Beaver Dam | Virgil Elliott | 7 |
| Walmart Transportation – Beaver Dam | David Fehrman | 8 |
| Walmart Transportation – Beaver Dam | Thomas Moran | 8 |
| Walmart Transportation – Beaver Dam | Terry Thillen | 8 |
| Walmart Transportation – Beaver Dam | Michael Gawlik | 9 |
| Walmart Transportation – Beaver Dam | Lee Shaw | 9 |
| Walmart Transportation – Beaver Dam | Kirk Jaborek | 9 |
| Walmart Transportation – Beaver Dam | Richard Foley | 10 |
| Walmart Transportation – Beaver Dam | Brian Nelson | 10 |
| Walmart Transportation – Beaver Dam | Marty Pierce | 10 |
| Walmart Transportation – Beaver Dam | James Basford | 11 |
| Walmart Transportation – Beaver Dam | Jeffrey Mockus | 12 |
| Walmart Transportation – Beaver Dam | David Meredith | 13 |
| | | |
| Walmart Transportation – Menomonie | Richard Gasper | 1 |
| Walmart Transportation – Menomonie | Daniel Musselman | 1 |
| Walmart Transportation – Menomonie | Kent Palmerton | 1 |
| Walmart Transportation – Menomonie | James Ross | 1 |
| Walmart Transportation – Menomonie | Robert Short | 1 |
| Walmart Transportation – Menomonie | Theodore Smith | 1 |
| Walmart Transportation – Menomonie | Lyle Stair | 1 |
| Walmart Transportation – Menomonie | Alan Stencel | 1 |
| Walmart Transportation – Menomonie | Richard Wagner | 1 |
| Walmart Transportation – Menomonie | Joshua Fredrickson | 2 |
| Walmart Transportation – Menomonie | Doug Thielke | 2 |
| Walmart Transportation – Menomonie | Cynthia Blomker | 3 |
| Walmart Transportation – Menomonie | Darrell Erikson | 3 |
| Walmart Transportation – Menomonie | Roger Nastvold | 3 |
| Walmart Transportation – Menomonie | Kirk Solie | 3 |
| Walmart Transportation – Menomonie | Joshua Unterschuetz | 3 |
| Walmart Transportation – Menomonie | Jeffrey Wroblewski | 3 |
| Walmart Transportation – Menomonie | Chris Rundquist | 4 |
| Walmart Transportation – Menomonie | Austin Altmann | 5 |
| Walmart Transportation – Menomonie | Doug Tody | 5 |
| Walmart Transportation – Menomonie | Steven Forehand | 6 |
| Walmart Transportation – Menomonie | Mel Haefs | 7 |
| Walmart Transportation – Menomonie | Dean Holtz | 7 |
| Walmart Transportation – Menomonie | Eric  Jacobsen | 7 |
| Walmart Transportation – Menomonie | Greg Lunderville | 7 |
| Walmart Transportation – Menomonie | David McLeod | 7 |
| Walmart Transportation – Menomonie | Ken Grams | 8 |
| Walmart Transportation – Menomonie | Richard Lund | 8 |
| Walmart Transportation – Menomonie | Kelly Magnuson | 8 |
| Walmart Transportation – Menomonie | John Paulus | 8 |
| Walmart Transportation – Menomonie | Ronald Yohn | 8 |
| Walmart Transportation – Menomonie | Robert Brinkman | 9 |
| Walmart Transportation – Menomonie | Anthony Engeldinger | 9 |
| Walmart Transportation – Menomonie | Craig Frahm | 9 |
| Walmart Transportation – Menomonie | John Jackson | 9 |
| Walmart Transportation – Menomonie | Dale Mork | 9 |
| Walmart Transportation – Menomonie | Leon Pronschinske | 9 |
| Walmart Transportation – Menomonie | Doug Robinson | 9 |
| Walmart Transportation – Menomonie | James Tafel | 9 |
| Walmart Transportation – Menomonie | Anthony Zylla | 9 |
| Walmart Transportation – Menomonie | Jeff Bresina | 10 |
| Walmart Transportation – Menomonie | Steven Ganzer | 10 |
| Walmart Transportation – Menomonie | Mark Johnson | 10 |
| Walmart Transportation – Menomonie | Daniel Kudela | 10 |
| Walmart Transportation – Menomonie | Rich Poremba | 10 |
| Walmart Transportation – Menomonie | William Raether | 10 |
| Walmart Transportation – Menomonie | John Veness | 10 |
| Walmart Transportation – Menomonie | Carl Ziehlke | 10 |
| Walmart Transportation – Menomonie | Anthony Biazzo | 11 |
| Walmart Transportation – Menomonie | Eric Bretzman | 11 |
| Walmart Transportation – Menomonie | James Henchen | 11 |
| Walmart Transportation – Menomonie | Tim Lawler | 11 |
| Walmart Transportation – Menomonie | Ronald Aumann | 12 |
| Walmart Transportation – Menomonie | Daniel Myren | 12 |
| | | |
| WEL Companies | Jeffrey Armentrout | 1 |
| WEL Companies | Bhagwant Balli | 1 |
| WEL Companies | David Blanton | 1 |
| WEL Companies | Christopher Carroll | 1 |
| WEL Companies | Francis Caruso | 1 |
| WEL Companies | Kareen Garner | 1 |
| WEL Companies | Jose Giron | 1 |
| WEL Companies | Jesus Gonzalez | 1 |
| WEL Companies | Sylva Judson | 1 |
| WEL Companies | Ahmad Kenani | 1 |
| WEL Companies | Jay Krider | 1 |
| WEL Companies | Dexter Martin | 1 |
| WEL Companies | Robert Morris | 1 |
| WEL Companies | Mark Neeley | 1 |
| WEL Companies | Richard Nyman Jr | 1 |
| WEL Companies | Jeffrey Osesek | 1 |
| WEL Companies | Phillip Owens | 1 |
| WEL Companies | John Price | 1 |
| WEL Companies | Lonnie Raddant | 1 |
| WEL Companies | Nicholas Rich | 1 |
| WEL Companies | James Riley | 1 |
| WEL Companies | Michael Schwendenman | 1 |
| WEL Companies | Bernard Smith | 1 |
| WEL Companies | James Soda | 1 |
| WEL Companies | Ronald Stauss | 1 |
| WEL Companies | Jerry Steele | 1 |
| WEL Companies | George Thomas | 1 |
| WEL Companies | Thomas Trainor III | 1 |
| WEL Companies | Peter Vanden Avond | 1 |
| WEL Companies | Dennis Volkes | 1 |
| WEL Companies | Charles Walker | 1 |
| WEL Companies | Randy Wallace | 1 |
| WEL Companies | Angela Whitaker | 1 |
| WEL Companies | David Wirtanen | 1 |
| WEL Companies | Thomas Yohnk | 1 |
| WEL Companies | Lawrence Bunch | 2 |
| WEL Companies | Jason Davis | 2 |
| WEL Companies | Leroy Davis | 2 |
| WEL Companies | Ronald Gabay | 2 |
| WEL Companies | Dalayna Griffin | 2 |
| WEL Companies | Craig Perry | 2 |
| WEL Companies | Richard Phillips | 2 |
| WEL Companies | Angel Pimentel | 2 |
| WEL Companies | Jerry Schwerin | 2 |
| WEL Companies | Art Shingledecker | 2 |
| WEL Companies | Eddie Stephens | 2 |
| WEL Companies | Michael Stickle | 2 |
| WEL Companies | Artie Taulbee | 2 |
| WEL Companies | Kevin Yang | 2 |
| WEL Companies | William Bancroft | 3 |
| WEL Companies | Michael Bradshaw | 3 |
| WEL Companies | Andrew Carpenter | 3 |
| WEL Companies | Roger Echols | 3 |
| WEL Companies | Glenn Ford | 3 |
| WEL Companies | Jonathan Gilstrap | 3 |
| WEL Companies | John Gross | 3 |
| WEL Companies | Daniel Harbour | 3 |
| WEL Companies | William Hare | 3 |
| WEL Companies | Steven Harris | 3 |
| WEL Companies | Israel Hartley | 3 |
| WEL Companies | Joe Johnson | 3 |
| WEL Companies | David Lute | 3 |
| WEL Companies | Hustom Moore | 3 |
| WEL Companies | Bobby Owens | 3 |
| WEL Companies | Jacob Paiser | 3 |
| WEL Companies | Leonard Patton | 3 |
| WEL Companies | Frank Peterson | 3 |
| WEL Companies | Norbert Rabas | 3 |
| WEL Companies | Daniel Reis | 3 |
| WEL Companies | Larry Richards | 3 |
| WEL Companies | Rick Robinson | 3 |
| WEL Companies | Richard Schuessler | 3 |
| WEL Companies | Rodney Smith | 3 |
| WEL Companies | Steven Swift | 3 |
| WEL Companies | Wayne Todd | 3 |
| WEL Companies | Arnie Tousey | 3 |
| WEL Companies | Larry Wegner | 3 |
| WEL Companies | Stephen Adair | 4 |
| WEL Companies | Douglas Anderson | 4 |
| WEL Companies | Ryan Baumann | 4 |
| WEL Companies | J. Randy Beard | 4 |
| WEL Companies | Jeffrey Beattie | 4 |
| WEL Companies | Allan Beck | 4 |
| WEL Companies | Marvin Beilfuss | 4 |
| WEL Companies | Brian Booser | 4 |
| WEL Companies | Michael Brown | 4 |
| WEL Companies | Michael Burkhardt | 4 |
| WEL Companies | Juan Chacon | 4 |
| WEL Companies | Nickolaus Chew | 4 |
| WEL Companies | Christopher Cox | 4 |
| WEL Companies | Louis Dawson | 4 |
| WEL Companies | Carlos DePratto | 4 |
| WEL Companies | Dominic Fogarty | 4 |
| WEL Companies | Thomas Harris | 4 |
| WEL Companies | Harry Johnson | 4 |
| WEL Companies | Phillip Keith | 4 |
| WEL Companies | Eva Keith | 4 |
| WEL Companies | Gary Keuschel | 4 |
| WEL Companies | Gary Murphy | 4 |
| WEL Companies | Rudolph Paskay | 4 |
| WEL Companies | Derek Perkins | 4 |
| WEL Companies | Heyward Perry | 4 |
| WEL Companies | Lonnie Peterson | 4 |
| WEL Companies | Robert Reynolds | 4 |
| WEL Companies | Anthony Sault | 4 |
| WEL Companies | Gregory Schloss | 4 |
| WEL Companies | James Stradley | 4 |
| WEL Companies | Danny Tankersley | 4 |
| WEL Companies | Rance Whaley | 4 |
| | | |
| Wisconsin Nationwide Transportation | Larry Chapin | 1 |
| Wisconsin Nationwide Transportation | Michael Krey | 1 |
| Wisconsin Nationwide Transportation | Hans Overgaard | 1 |
| Wisconsin Nationwide Transportation | Mark Schelwat | 1 |
| Wisconsin Nationwide Transportation | Eric Taddy | 1 |
| Wisconsin Nationwide Transportation | Robert Wright | 1 |
| Wisconsin Nationwide Transportation | Hugh Richards | 2 |
| Wisconsin Nationwide Transportation | Robert Schram | 3 |
| Wisconsin Nationwide Transportation | Mathew Sosnosky | 3 |
| Wisconsin Nationwide Transportation | Mark Behrendt | 5 |
| Wisconsin Nationwide Transportation | Paul Maar | 5 |
| Wisconsin Nationwide Transportation | Donald Wojta | 5 |
| Wisconsin Nationwide Transportation | Gerald Meyer | 6 |
| Wisconsin Nationwide Transportation | Brian Shedivy | 6 |
| Wisconsin Nationwide Transportation | Rusty Johnson | 7 |
| Wisconsin Nationwide Transportation | Thomas Boville | 11 |
| Wisconsin Nationwide Transportation | Mark Bruce | 9 |
| Wisconsin Nationwide Transportation | Darrell Yanda | 2 |
| | | |
| XPO Logistics – Fond du Lac | Travis Degenstein | 2 |
| XPO Logistics – Fond du Lac | Gary Henkel | 2 |
| XPO Logistics – Fond du Lac | Barry Kraemer | 2 |
| XPO Logistics – Fond du Lac | Greg Krueger | 2 |
| XPO Logistics – Fond du Lac | Patrick O'Neill | 2 |
| XPO Logistics – Fond du Lac | Joseph Romano | 2 |
| XPO Logistics – Fond du Lac | Jeremy Steger | 3 |
| XPO Logistics – Fond du Lac | Bruce Halfmann | 3 |
| XPO Logistics – Fond du Lac | Nathan Lang | 3 |
| XPO Logistics – Fond du Lac | Bradley Steele | 4 |
| XPO Logistics – Fond du Lac | Loren Pahl | 5 |
| XPO Logistics – Fond du Lac | Robert Demler | 5 |
| XPO Logistics – Fond du Lac | David Heuer | 6 |
| XPO Logistics – Fond du Lac | David Cox | 6 |
| XPO Logistics – Fond du Lac | Kyle Kettner | 6 |
| XPO Logistics – Fond du Lac | Michael Reinke | 6 |
| XPO Logistics – Fond du Lac | Steven Ugan | 6 |
| XPO Logistics – Fond du Lac | Paul Vande Streek | 7 |
| XPO Logistics – Fond du Lac | Jamie Heesen | 7 |
| XPO Logistics – Fond du Lac | Jon Larson | 7 |
| XPO Logistics – Fond du Lac | Jeffrey Wagner | 11 |
| XPO Logistics – Fond du Lac | Scott Bellis | 14 |
| XPO Logistics – Fond du Lac | Lee Donahue | 15 |
| XPO Logistics – Fond du Lac | Robert Freund | 15 |
| XPO Logistics – Fond du Lac | Timothy Gellings | 17 |
| XPO Logistics – Fond du Lac | Larry Potratz | 1 |
| | | |
| XPO Logistics – Green Bay | Mark Bayer | 11 |
| XPO Logistics – Green Bay | Glen Phillps | 17 |
| XPO Logistics – Green Bay | Leroy Vandenavond | 5 |
| XPO Logistics – Green Bay | Rick Watz | 5 |
| XPO Logistics – Green Bay | David Williquette | 4 |
| XPO Logistics – Green Bay | Dennis Rosin | 6 |
| XPO Logistics – Green Bay | Chris Wierzba | 5 |
| XPO Logistics – Green Bay | Chris Thompson | 1 |
| XPO Logistics – Green Bay | Frank Lipp | 1 |
| | | |
| XPOLogistics – Tomah | Jeremiah Godfrey | 1 |
| XPOLogistics – Tomah | Jacob Hoy | 1 |
| XPOLogistics – Tomah | Lyle Forrest | 2 |
| XPOLogistics – Tomah | Smith Hoy | 2 |
| XPOLogistics – Tomah | Andrew Leinen | 2 |
| XPOLogistics – Tomah | Jesus Ramirez | 2 |
| XPOLogistics – Tomah | Russell Screnock | 2 |
| XPOLogistics – Tomah | Mathew Vanwormer | 2 |
| XPOLogistics – Tomah | John Cousineau | 3 |
| XPOLogistics – Tomah | Jon Wehman | 3 |
| XPOLogistics – Tomah | Christopher Cina | 4 |
| XPOLogistics – Tomah | Brian Olsen | 4 |
| XPOLogistics – Tomah | Steven Scharping | 5 |
| XPOLogistics – Tomah | James Granahan | 6 |
| XPOLogistics – Tomah | Paris Price | 6 |
| XPOLogistics – Tomah | David Stilwell | 6 |
| XPOLogistics – Tomah | Scott Wiedmeyer | 6 |
| XPOLogistics – Tomah | Chad Baldwin | 7 |
| XPOLogistics – Tomah | Richard Schulter | 7 |
| XPOLogistics – Tomah | Andrew Rynearson | 8 |
| XPOLogistics – Tomah | Myron Stork | 8 |
| XPOLogistics – Tomah | Dennis Zillmer | 8 |
| XPOLogistics – Tomah | Scott Archer | 9 |
| XPOLogistics – Tomah | Jason Niedfeldt | 9 |
| XPOLogistics – Tomah | Curt Patterson | 10 |
| XPOLogistics – Tomah | Steven Snell | 10 |
| XPOLogistics – Tomah | Luke Zylka | 11 |
| XPOLogistics – Tomah | Paul Wieman | 12 |
| XPOLogistics – Tomah | Jeffrey Bjornstad | 15 |
| XPOLogistics – Tomah | William Dickman | 16 |
| XPOLogistics – Tomah | Thomas Doyle | 16 |
| XPOLogistics – Tomah | Karl Eckelberg | 17 |
| XPOLogistics – Tomah | David Castro | 18 |
| XPOLogistics – Tomah | Michael Fay | 18 |
| | | |
| Xtreme Trucking | William Fischer | 1 |
| Xtreme Trucking | Clifford Robertson | 1 |